Calendar
We don't always have something going on at the Ranch but when we do, you don't want to miss it. Especially our handmade boot trunk shows that we bring in just for you, our customers. It's your opportunity to meet the owners and designers, be fitted by the experts and custom design your own pair of boots!
To stay in the know, be sure to sign up for our newsletter for alerts on in-store happenings and specials.
Check back soon for events in Houston!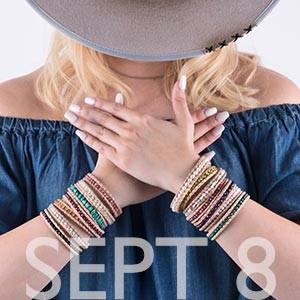 SEPTEMBER 7th-9th - Kickin' it to Cancer Weekend at NorthPark Center
SEPTEMBER 8th - Wrapped to Wear Trunkshow at Pinto Ranch
NorthPark Center – Level Two
10am to 6pm
Wrapped to Wear's owner and Designer Lesa Gary will be beading handmade jewelry in store and taking special orders!
1pm to 4pm
NorthPark Center will be celebrating with a fashion show, live DJ, and ArtROCKS! event.
For every purchase made this weekend a portion of the proceeds will be generously donated to Cattle Baron's Ball to help aid cancer research funding. We will also be serving Sips and Sweet Treats in store throughout the weekend.
---
SEPTEMBER 29th - Old Gringo Boot Trunkshow
NorthPark Center – Level Two
10am to 6pm
Fall just began, which means it's the prime season for a new pair of kicks! Join us at our Trunkshow featuring one of our favorite boot makers, Old Gringo. Known for their eclectic styles and their collaboration with the fashion forward brand, Double D Ranch. Whether you are into high fashion or love vintage styles, we have something for you!
---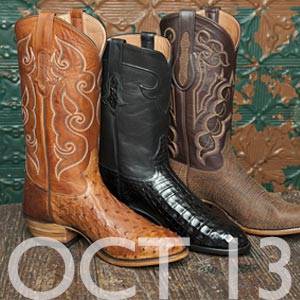 OCTOBER 13th - Tony Lama Signature Series Boot Trunkshow
NorthPark Center – Level Two
10am to 6pm
We are so excited to be hosting Tony Lama for a Trunkshow featuring the new Signature Series boot collection made exclusively for our customers! These boots are premium, hand lasted masterpieces! Come on in to snag them first to stand out from the crowd.
Check back soon for events in Las Vegas!