Posted by Van Wilde on Mar 8th 2019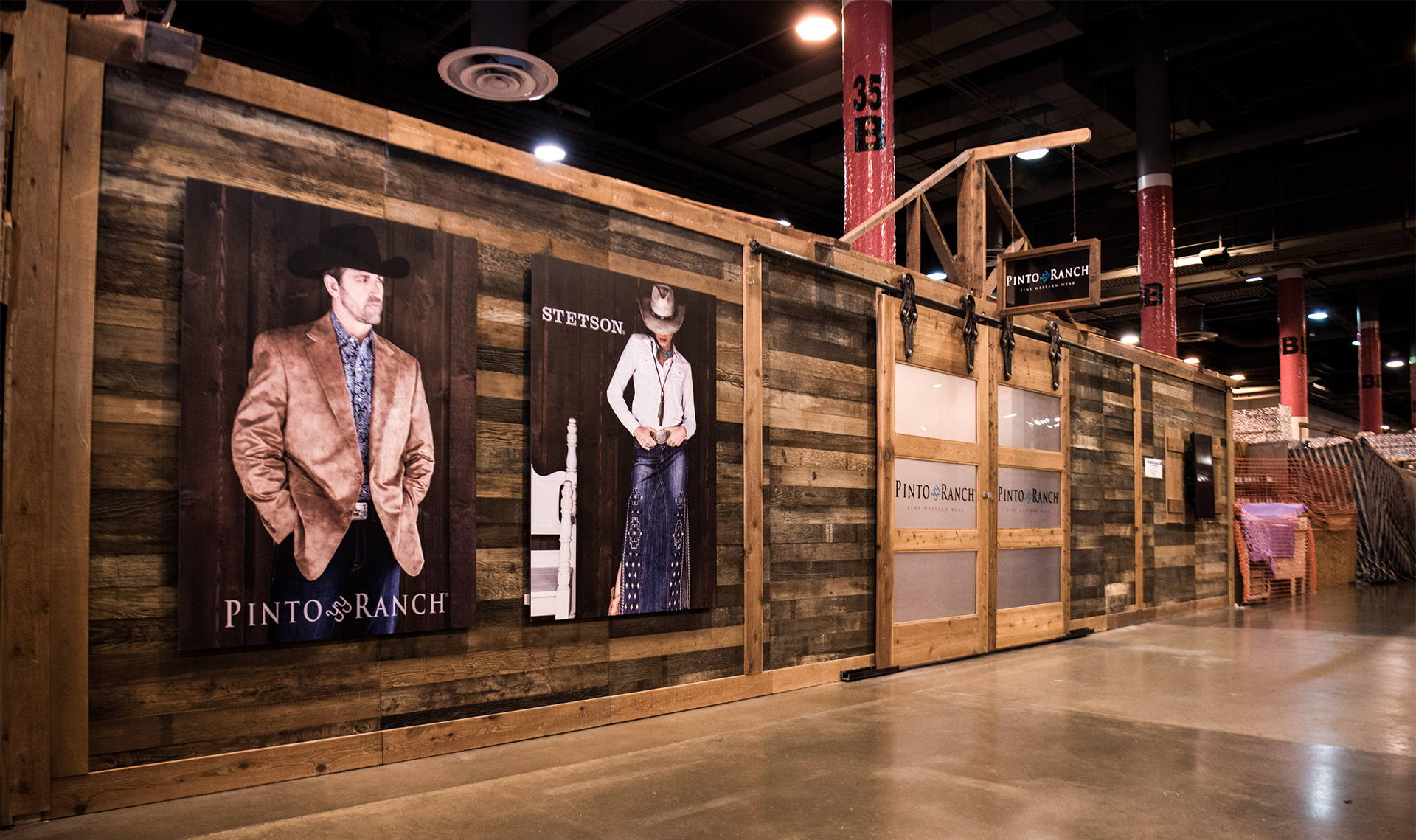 Ah, the Houston Rodeo and Livestock Show. How we've missed you!
If you're like us here at Pinto Ranch, you live for the Houston Rodeo, and the Houston Rodeo 2019 is no exception. This year, everything is bigger, better, and did we mention bigger? It truly is the most magical time of the year.
Sorry, Santa.
What makes Rodeo Houston 2019 so magical? For one, the whole world of western wear and western living comes together in one place. Our home town, Houston Texas.
Second, the rodeo makes cowboys out of everyone. You may be surprised to hear that in Texas we don't all ride our horses to work and wear 10-gallon hats around the clock. Well, actually, we do know some people like that, but that's beside the point.
While people wear their western wear as they please, during the Houston Rodeo, not a soul is seen without rodeo shirts, cowboy boots, and yes 10-gallon hats.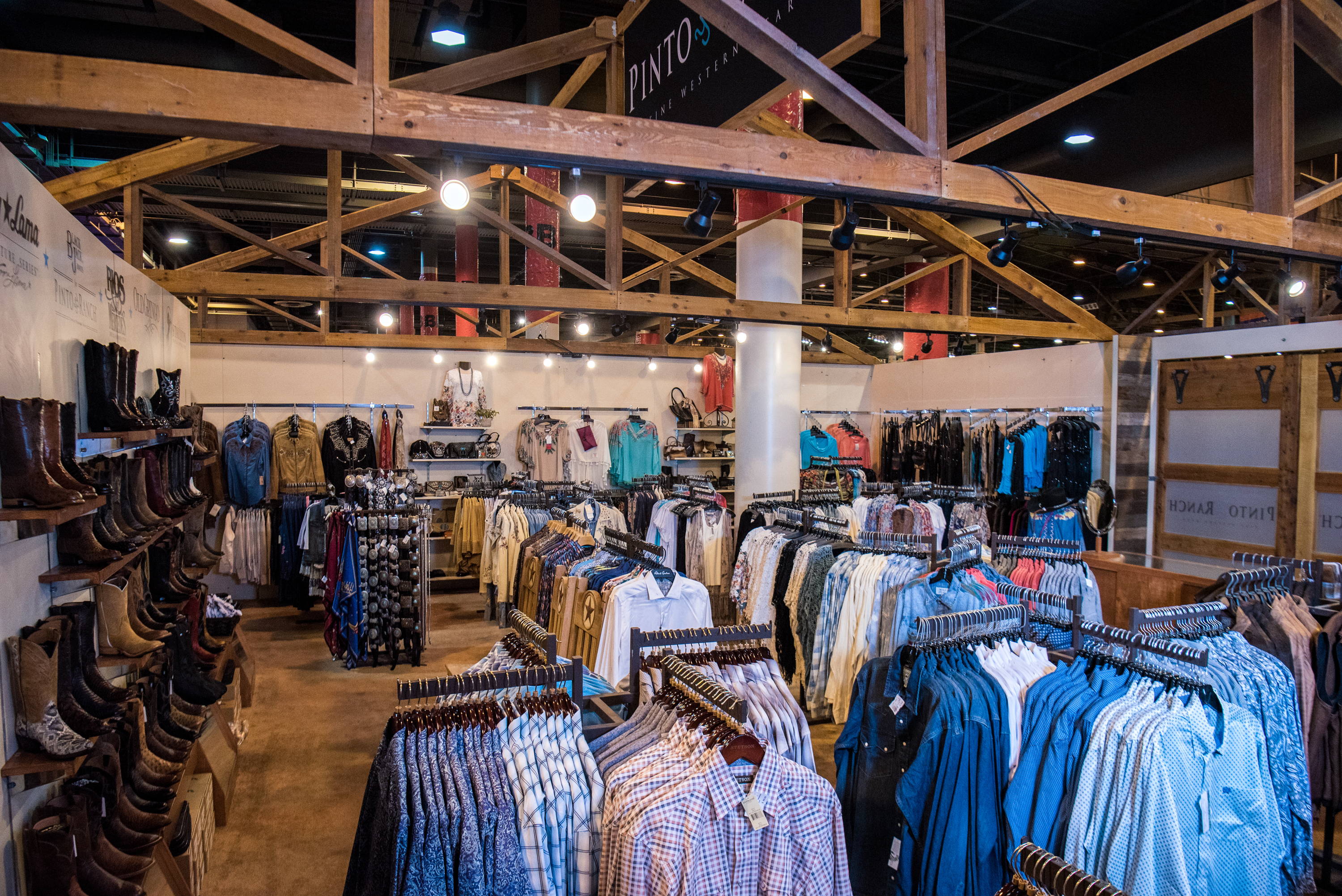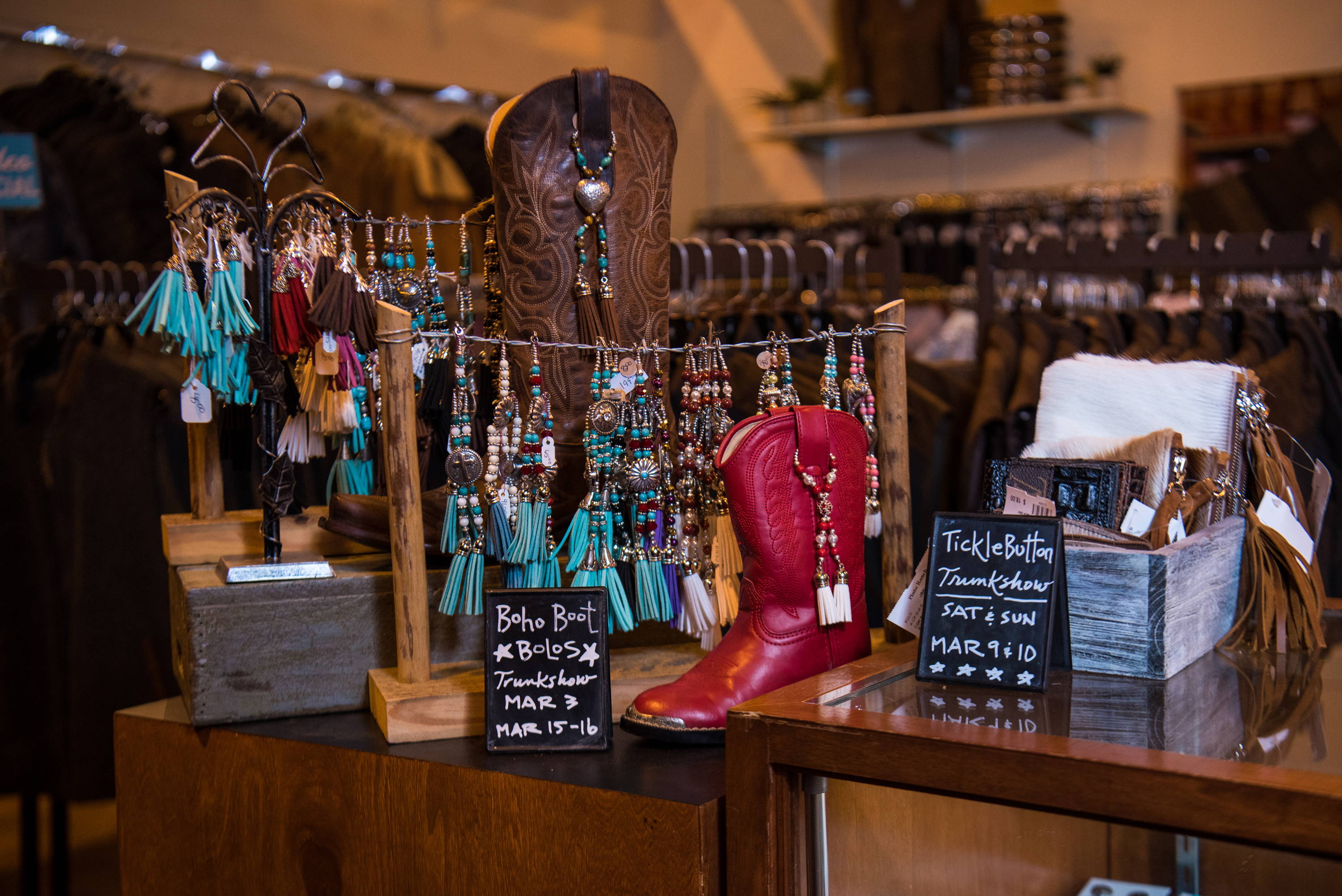 The Pinto Ranch Rodeo Booth

Whether it's at the Houston Rodeo or any of our stores, western wear is our passion first, and our business second.
We made our booth at the Houston Rodeo 2019 to be our home away from home, and we put a lot of work into making it feel just like home - from the friendly faces inside to the western attitude that we all know and love.
What's Inside the Houston Rodeo Booth?

Western wear! Duh.
What does western wear mean to you? The western spirit is our heritage. That means adventure, attitude, and an undeniably southern style.
But not just any western wear. We still carry the largest collection of handmade leather cowboy boots in the United States, and this year we're bringing you a whole truckload of exclusive styles and brands.
We have that for you.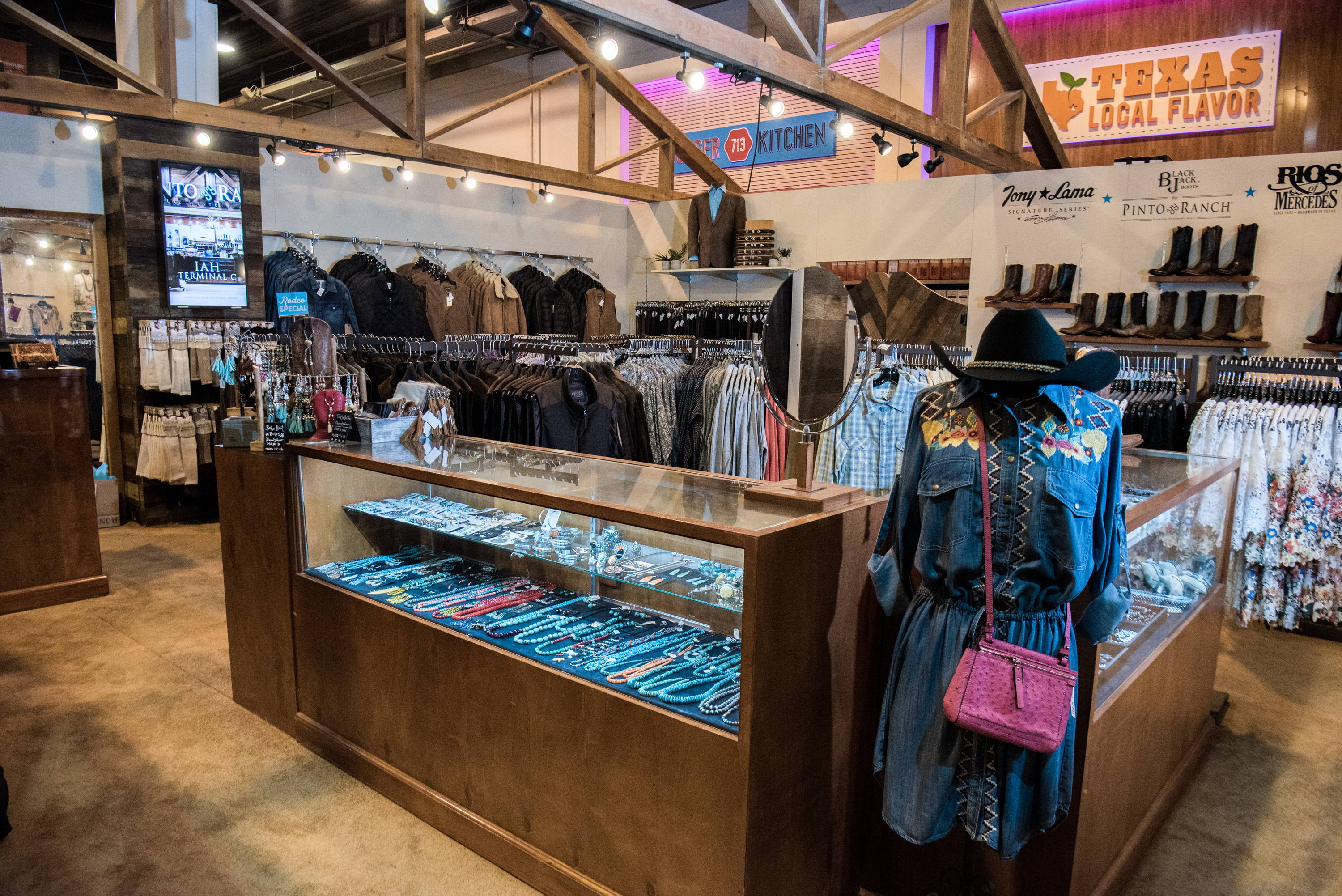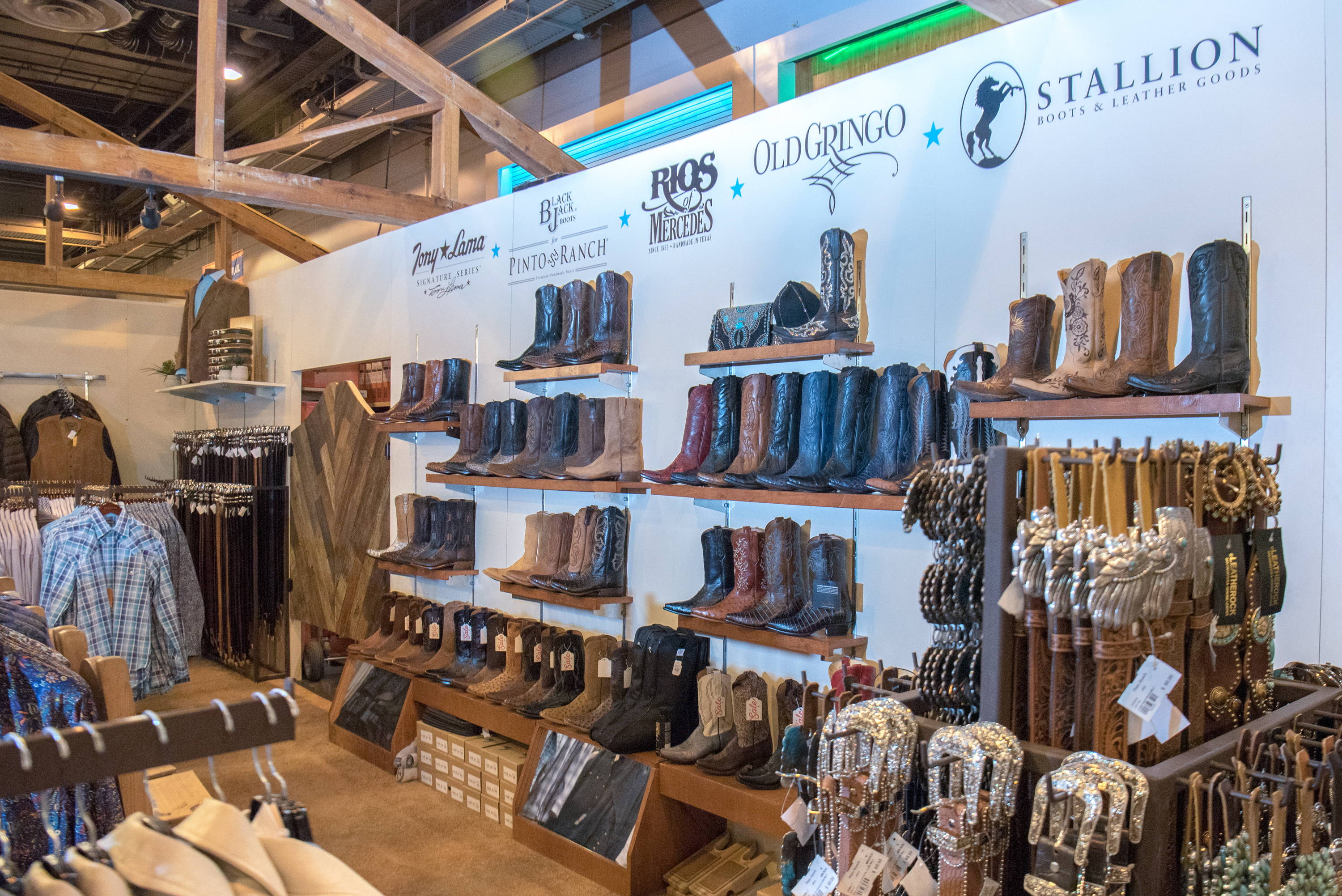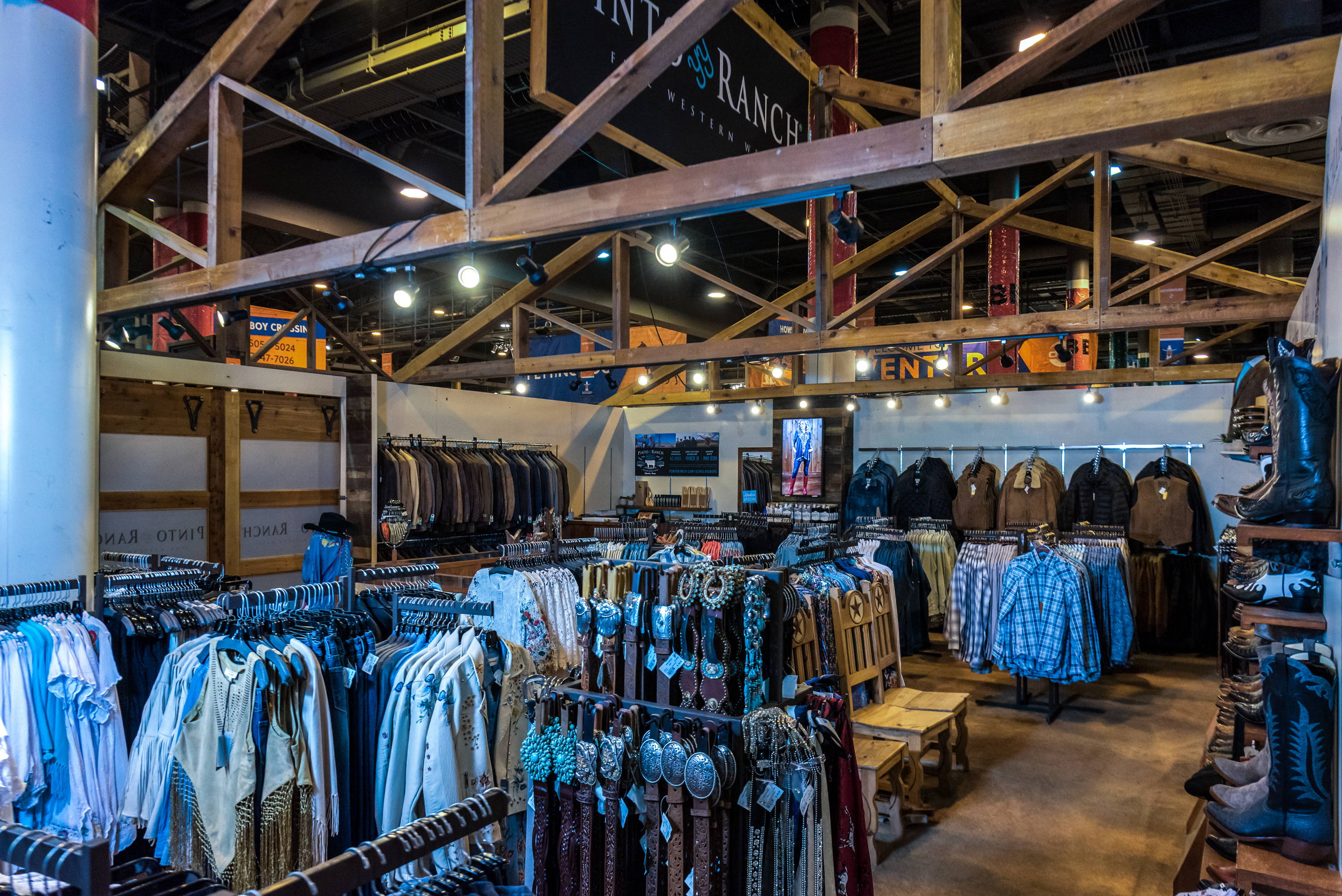 Classic Boots, Exclusive Styles

Tony Lama Signature Series. Old Gringo. Black Jack for Pinto Ranch. Rios of Mercedes. Stallion.We only choose the best.
Nobody else at the Houston rodeo has the collection of handmade cowboy boots our booth does. From 160-year-old bootmakers like Rios of Mercedes to the maverick craftsmen at Black Jack Boots, our rodeo booth showcases the best premium handmade boots anywhere.
Literally, every style we have at the rodeo is exclusive to Pinto Ranch and made by hand.
Our boots are all handmade, made of top-quality exotic and smooth leathers, using tried and true traditional craftsmanship. No shortcuts.
Come by and see what we have for you.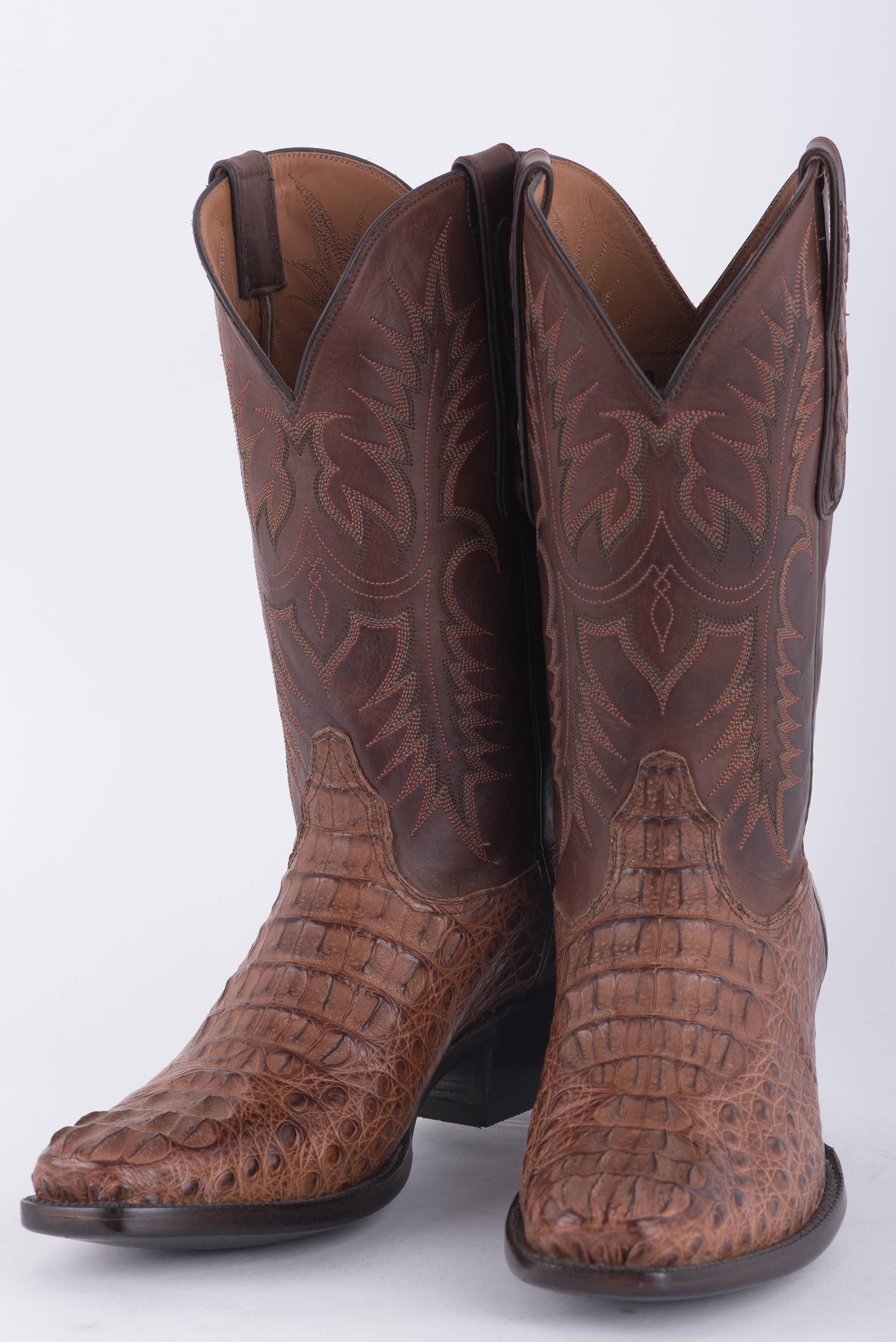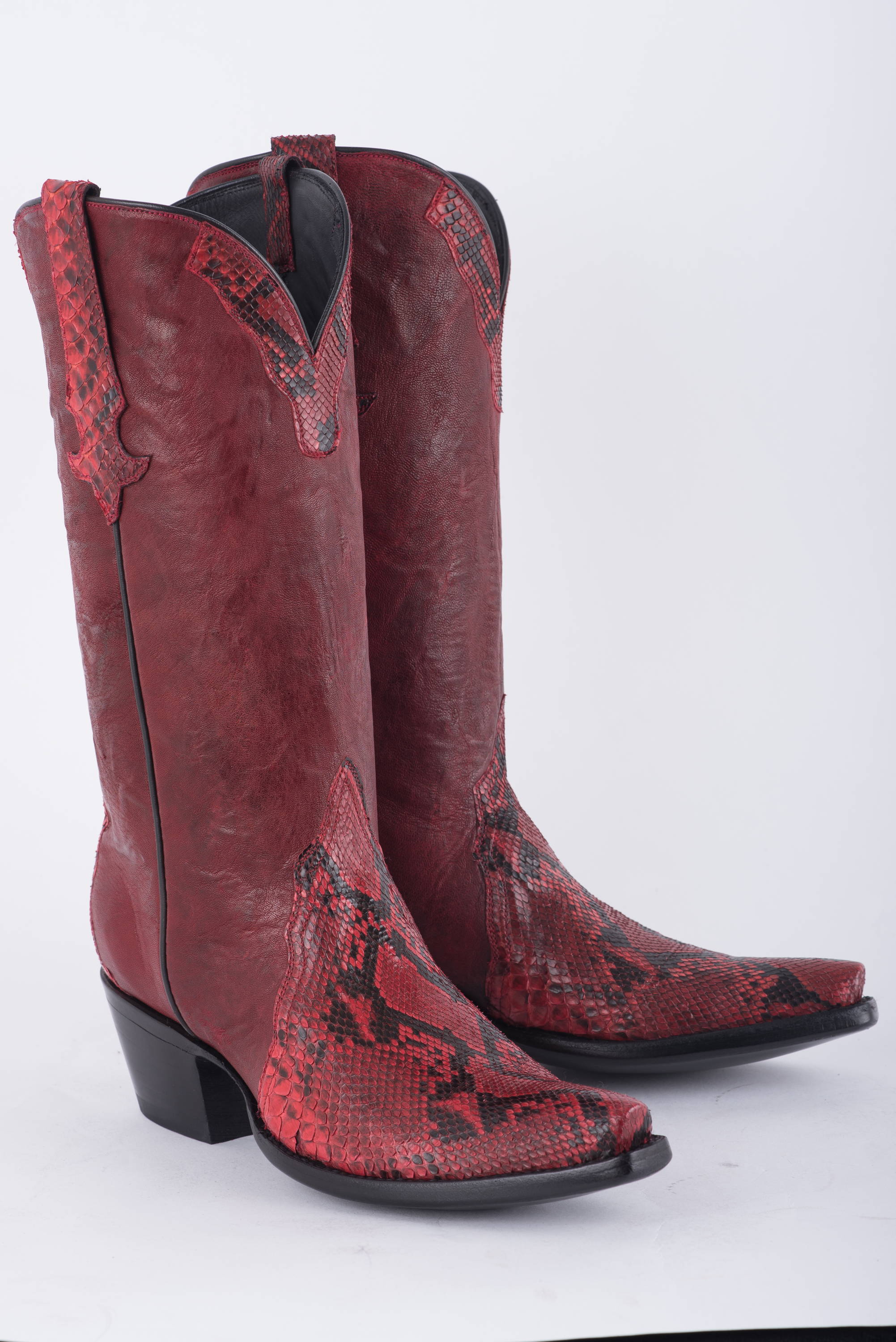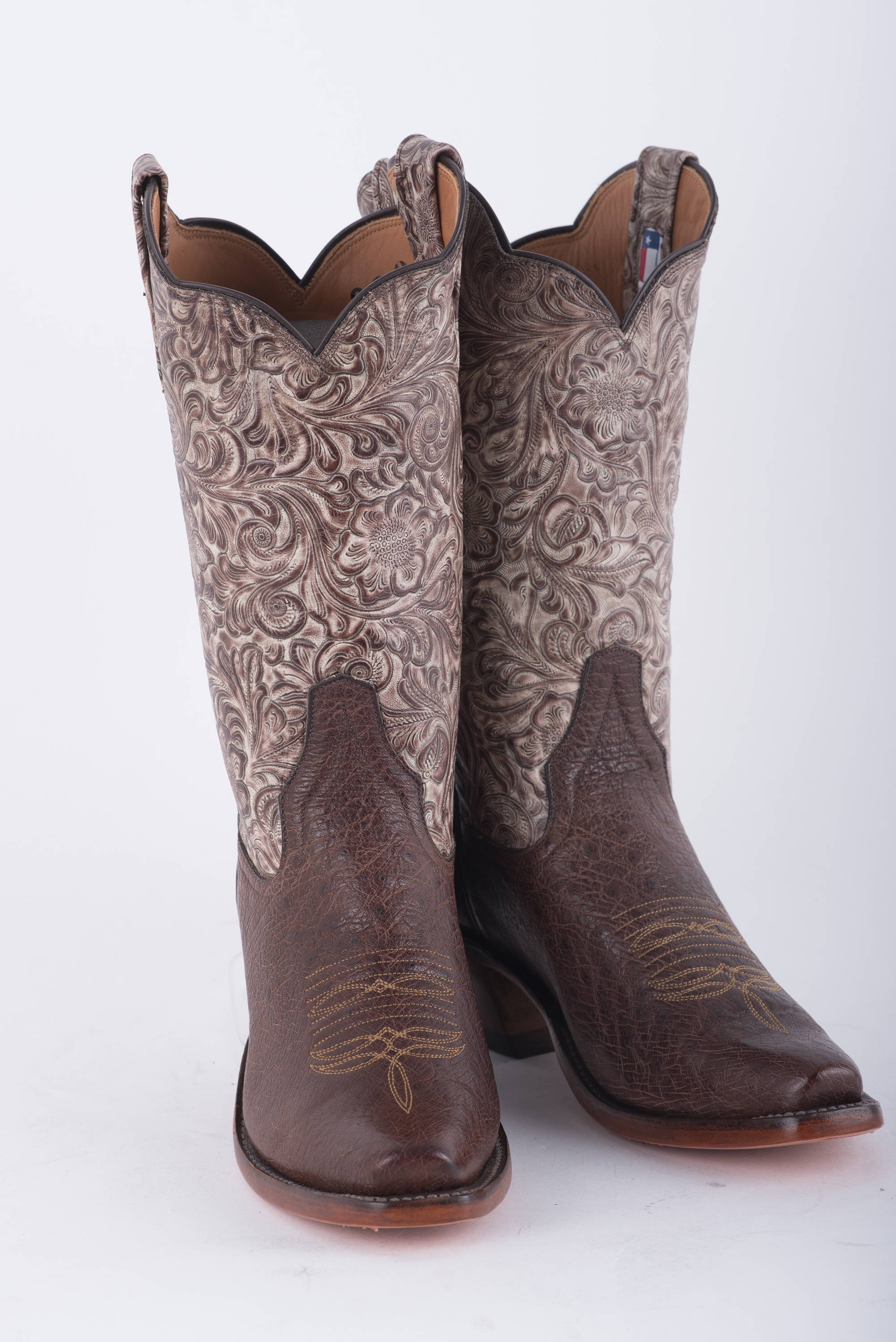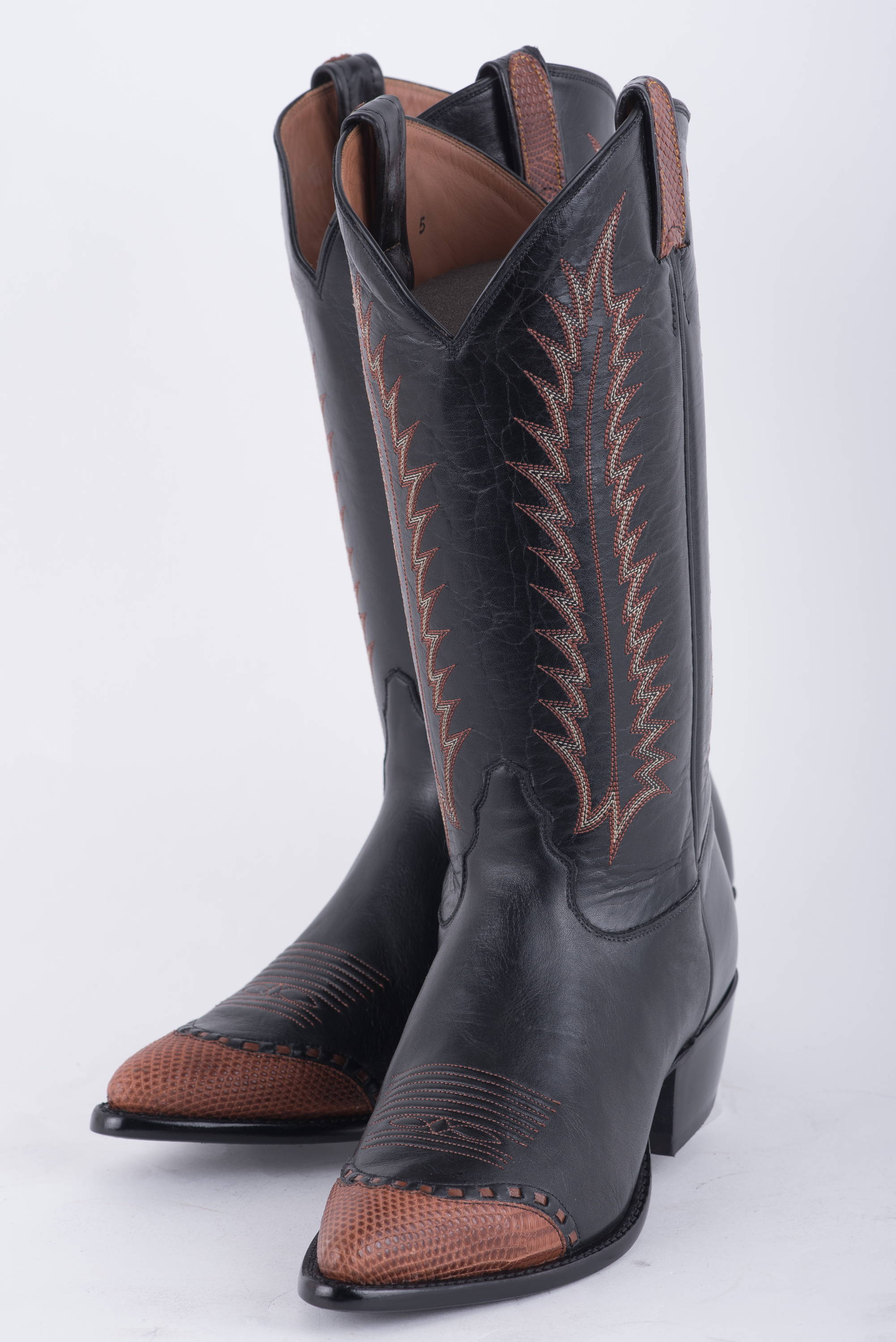 Try on a pair of Tony Lama Signature Series exclusively sold at Pinto Ranch. See the selections made just for the Rodeo for Men and Women

Shop 17 RODEO SPECIAL boots made just for the Rodeo at a special price

Just for the ladies, see what Stallion and Old Gringo made just for our Rodeo booth boot wall

Rios of Mercedes helped us design some new looks just for rodeo-goers

If you're at the Rodeo on Friday, March 8th, meet Black Jack Boots who makes a special collection of handmade styles just for Pinto Ranch
The Best of What's at the Houston Rodeo

But wait, there's more!
It wouldn't be a Pinto Ranch rodeo booth without all the unique fashion apparel we love. We know our customers are fashionable, modern cowboys and cowgirls, so we brought in our favorite brands to set the fashion trends at the Rodeo.
We have:
Classic western snap shirts in new spring colors and prints from Stetson Apparel

Luxury brand Vintage Collection's Bryce jewelry dress made just for Pinto!

Shop the largest selection of Ryan Michael's infamous western shirts for men

Traditional Scully leather jackets for all the tried and true cowgirls out there

A special showcase of signature pieces from Pat Dahnke just for Pinto Ranch at the Rodeo

One of our favorite outerwear brands, Madison Creek, brings great vests and jackets to the Rodeo for the gentleman cowboy

And much, much more
From classic western wear and rodeo shirts to the newest handmade cowboy boots, we have everything you want to put together the rodeo outfit you've always wanted.
Here's an extra reason to visit us in Hall B... our Rodeo Houston 2019 booth will be home to three exclusive trunk shows:
So we've got something for everyone! See you at the Houston Rodeo!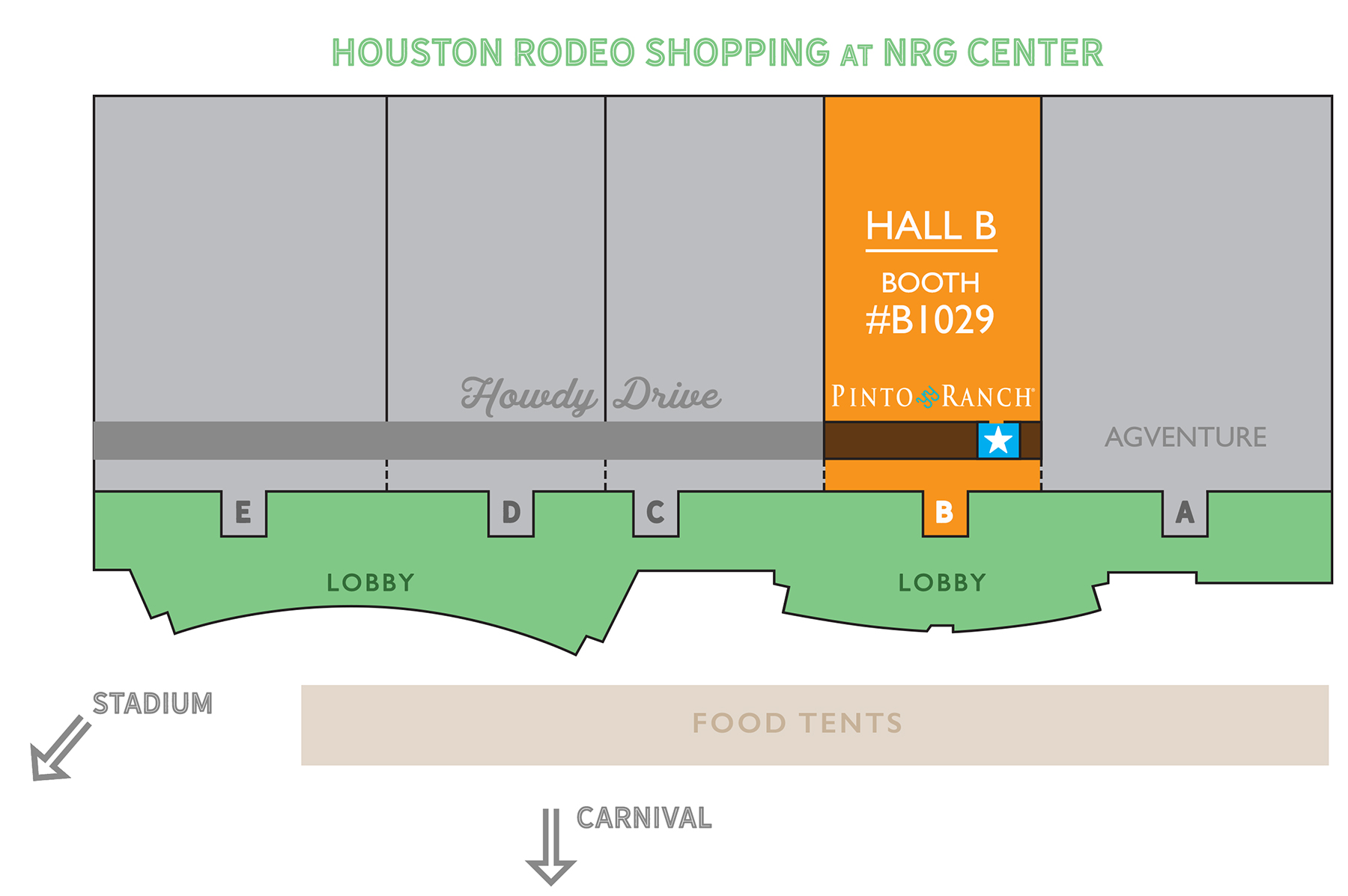 Our booth is open from 9am to 9pm every day, so you can come by whenever you want!
Pinto Ranch Rodeo Booth
Booth #B1029
Open 9am - 9pm