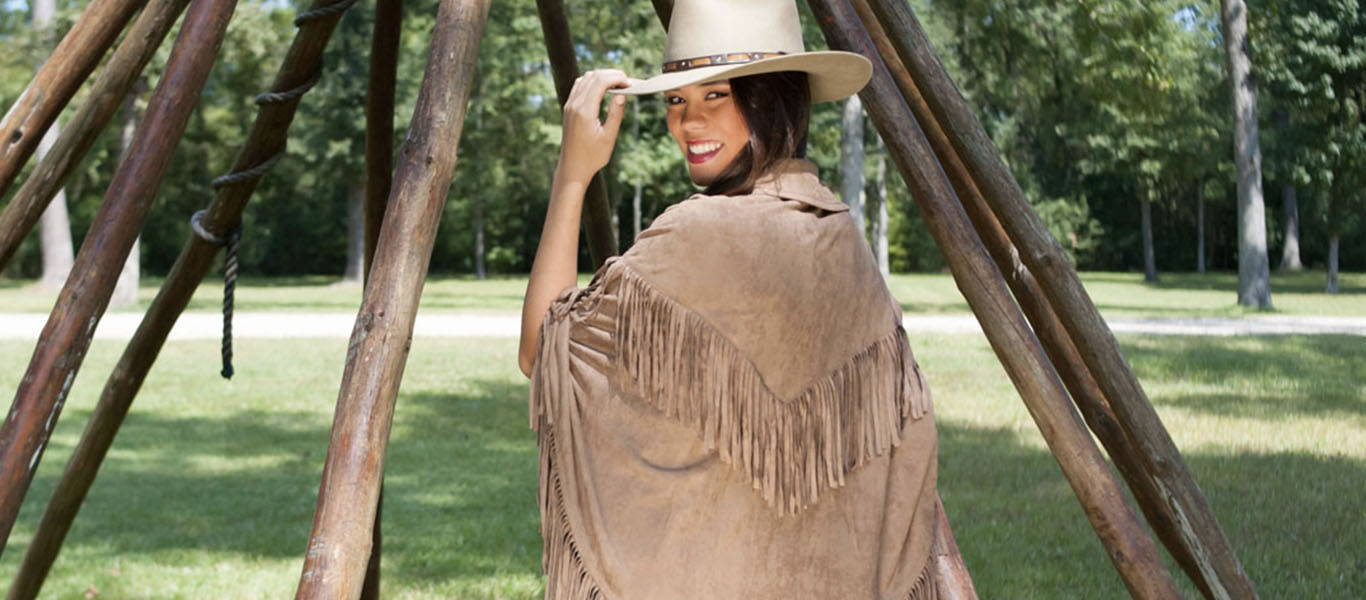 Fall has finally rolled in and that means it's time to switch to the fall wardrobe. This year, the biggest fashion trend is a traditional western style element: Fringe! But not only that, we're tossing the jackets and sweaters aside this year for the fringed cape. Check it out and get your own!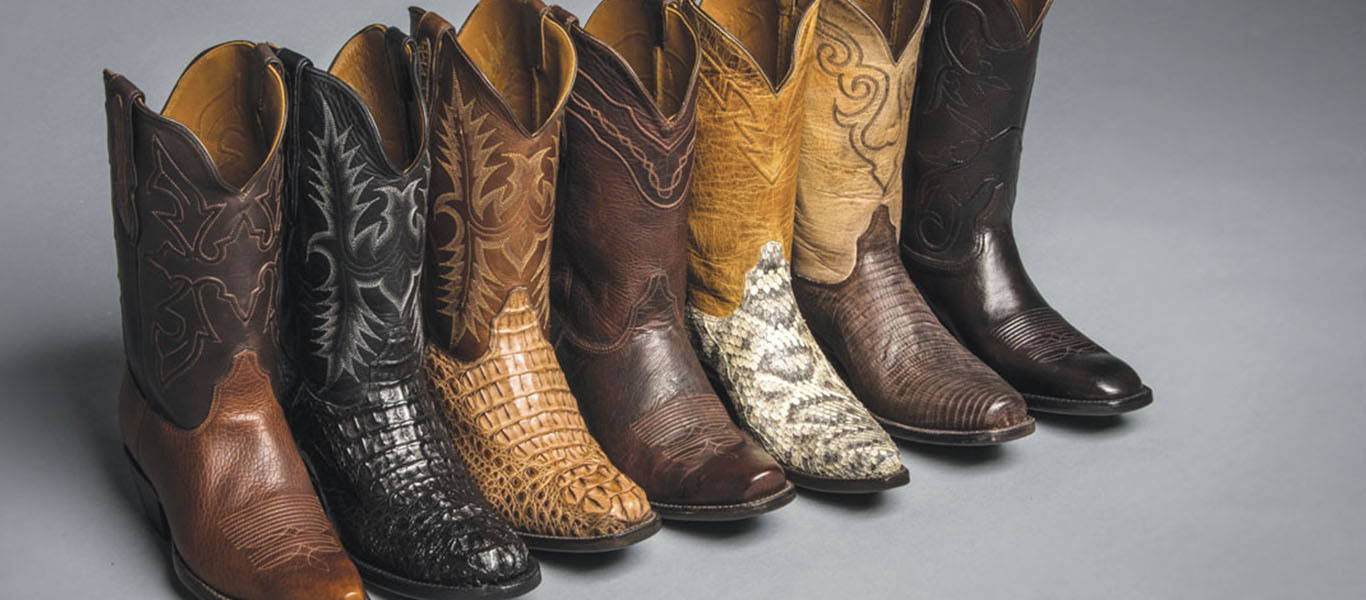 Since 2015, we've been on the search for next great boot maker to design a private handmade boot collection for Pinto Ranch. After many trips to boot factories, Black Jack Boots became our desired choice. Learn what makes Black Jack Boots stand out from the rest.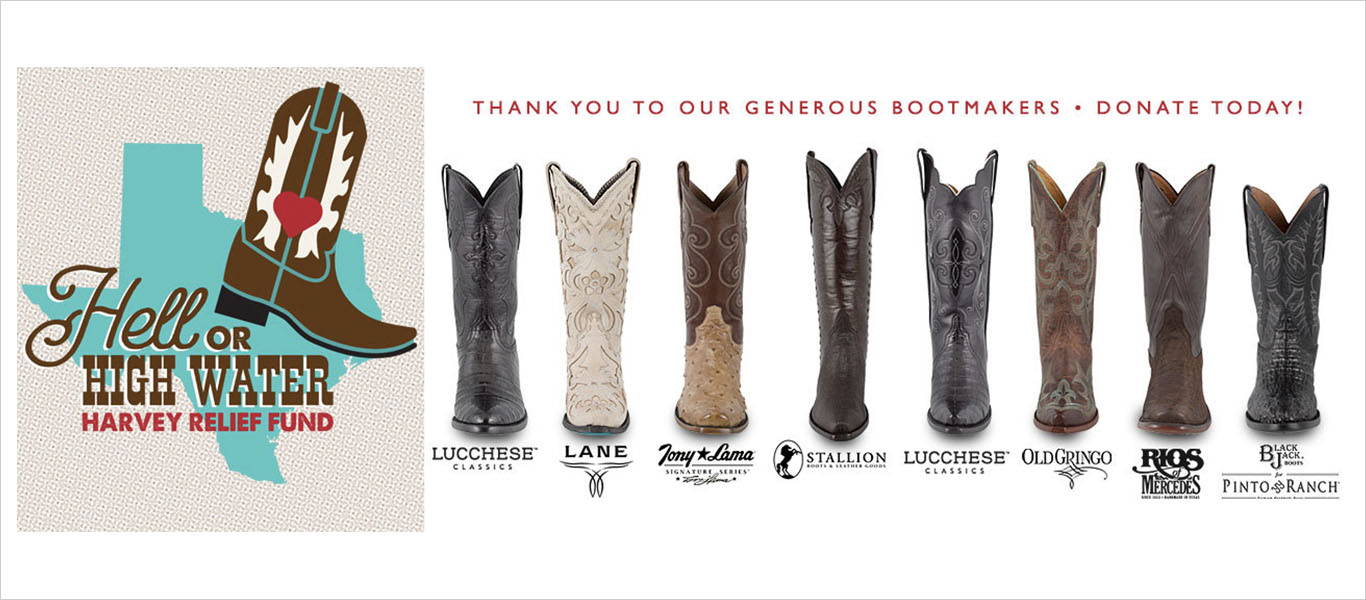 After the devastation wreaked by hurricane Harvey, Pinto Ranch will be collecting donations to help our communities get back on their feet. For every monetary donation made at Pinto Ranch store locations or on our website, you'll have a chance to win a pair of our handmade cowboy boots.
Any western wearer out there knows turquoise is a must have in your wardrobe. Be it jewelry or attire form, the blue-green hue goes with about anything. Learn about the Southwestern mines and the difference between real turquoise jewels and faux.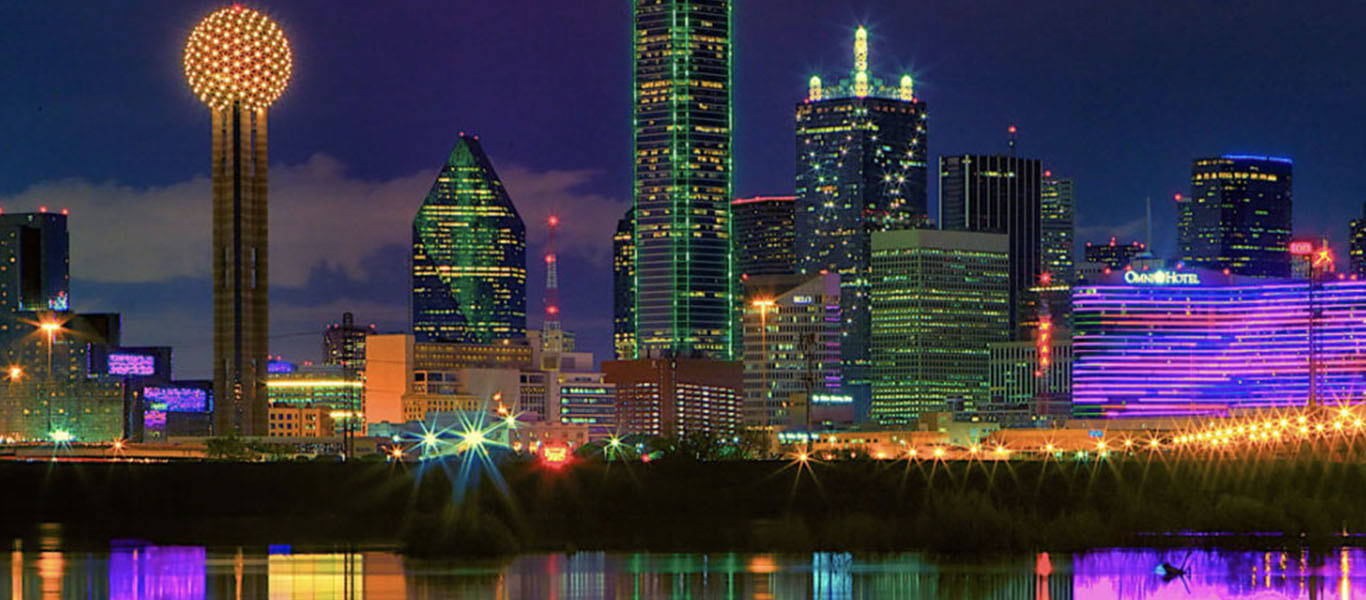 Are you planning a trip to Dallas, Texas? Get insider tips on top food spots and things to do by local experts, like us! Our Dallas Insider Guide will allow you to see and do more than other out-of-towners who plan without the help of a local. If you're coming to Dallas, you might as well do it right.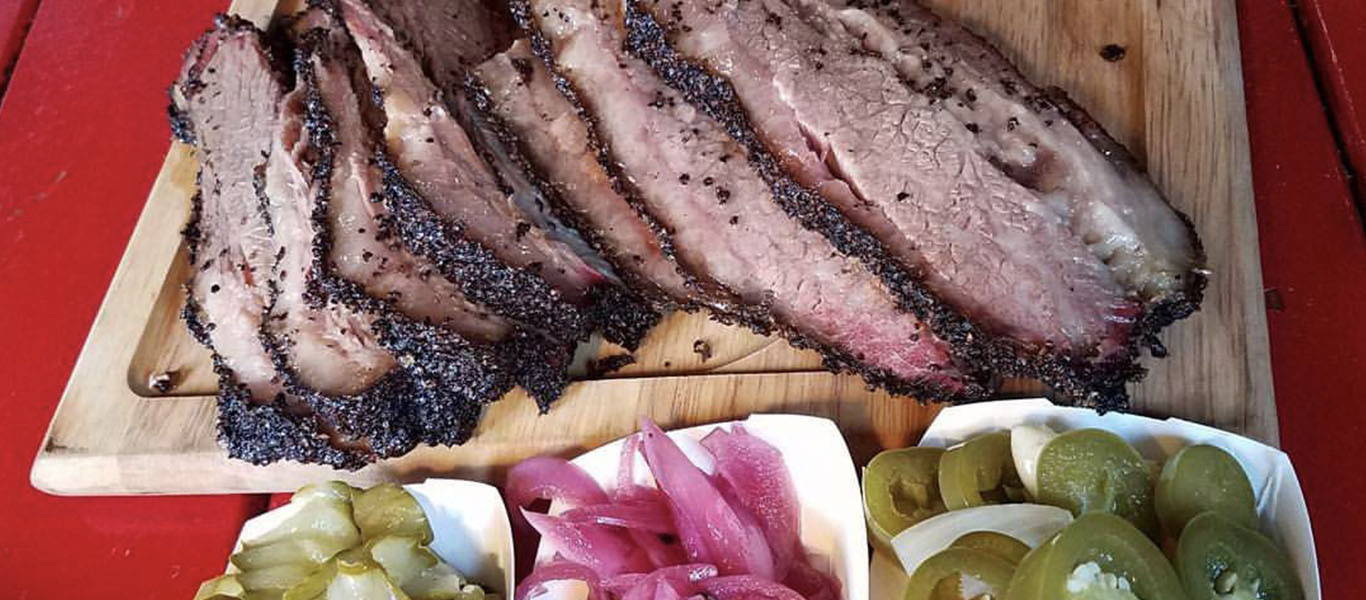 If you're around Houston, Texas cruise right on over to Roegels Barbecue Co. for award winning BBQ. Meet Russell Roegels, the owner and pitmaster of Roegels Barbecue Co., and hear his BBQ journey. And be sure to try Russell's famous BBQ next time you're in Houston.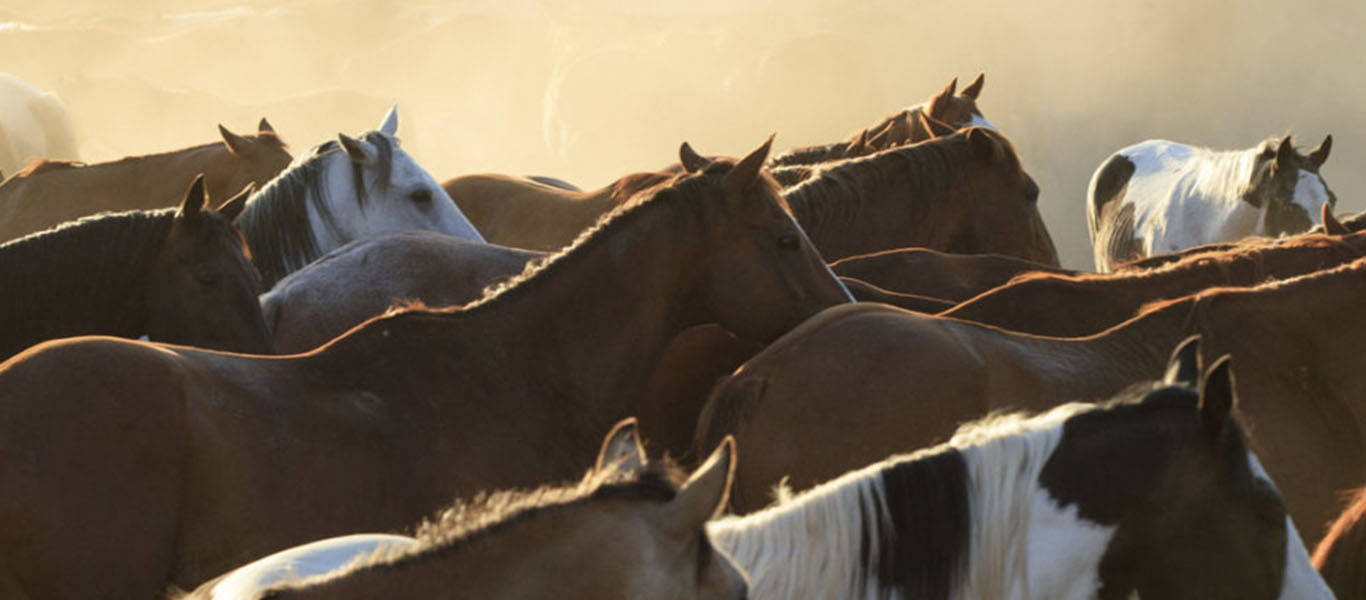 Ever wonder where the spirit of the West lives on? The state of Wyoming is a place where cowboys and cowgirls continue to ride the wide-open spaces. During the summer months, cowboy season comes alive, learn the best places to cowboy up!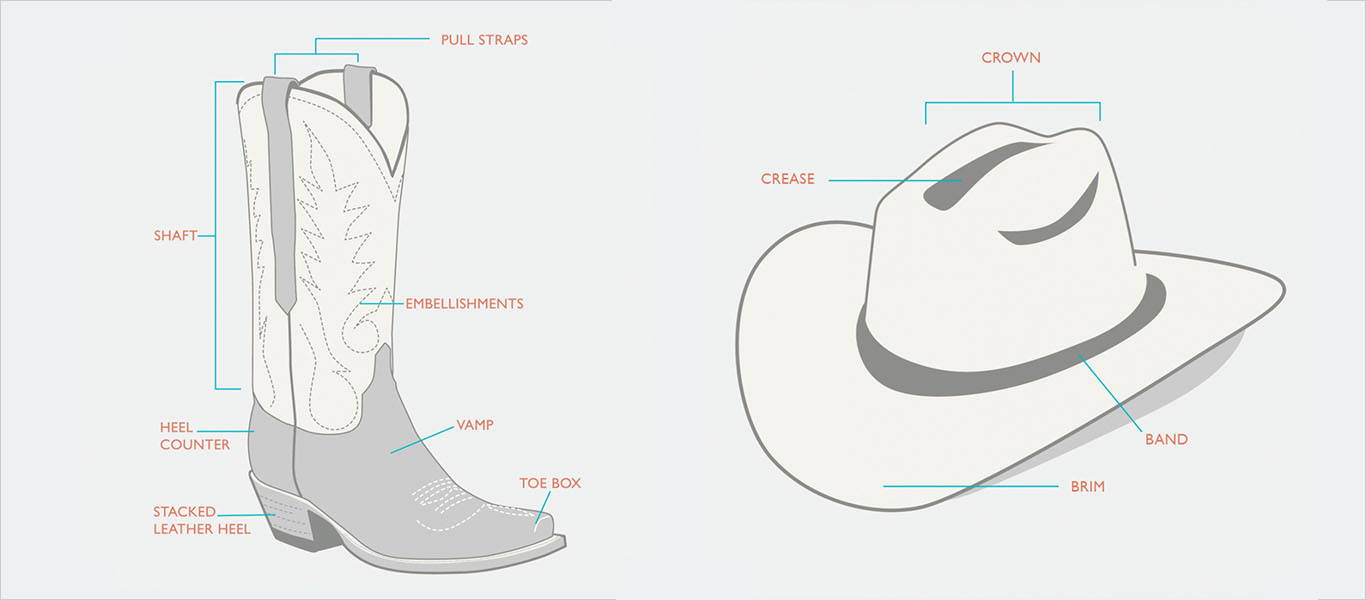 Whether you're a newbie or a veteran in western fashion, it is important to know your western wear terms. We'll address some of the more confusing terms and provide insight to commonly asked questions. Learn the terms and you'll be an expert in no time!