How to Order the Right Cowboy Boots Online
Posted by Pinto Ranch on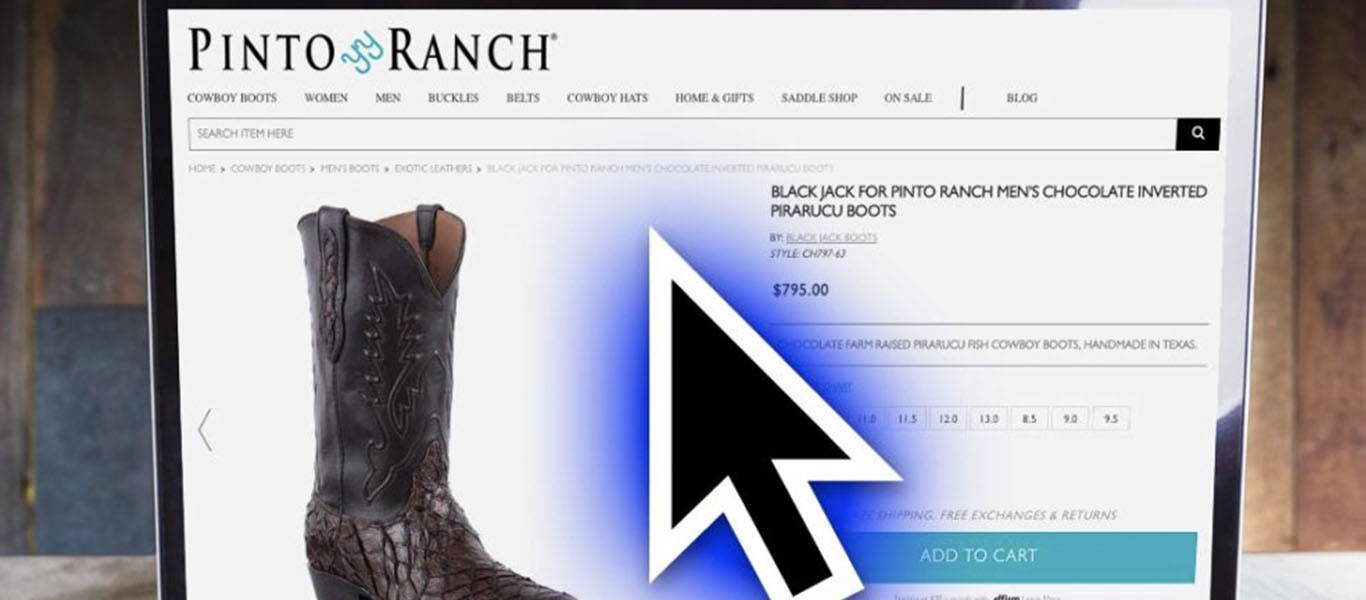 Have you always wanted to buy a pair of handmade cowboy boots? Are you a little afraid of buying them online? Are you worried they won't fit right?
Pinto Ranch is here to help you. We got together and combined all of our boot-fitting experience to make this guide for you.
This guide will cover how to try on boots to make sure they fit and include other useful tipsmaking it easier to buy the cowboy boots you love.
We have more than 5,000 handmade boots at Pinto Ranch, so we KNOW we can find the pair for you!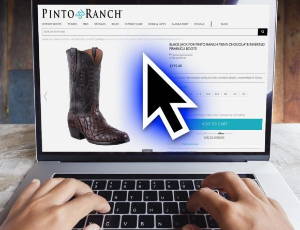 ---
How to Try on Cowboy Boots
When you buy your new cowboy boots online, you'll want to check on them when they arrive. We made a perfect fit checklist for you. If your answer is yes to all the following questions, congratulations! Your boots fit!
Did your foot audibly pop into the boot?

Is the ball of your foot in the widest part of the boot?

Is the point of your toe in the middle of the toe box or about 1 inch from the end?

Do your toes have wiggle room?

Does the boot fit like a firm handshake across your instep?

Is there a 1/4 inch slip in the heel?
---
Anatomy of Handmade Cowboy Boots
To make sure you get the absolute best fitting handmade cowboy boot, we came up with this chart. It includes everything you need to know about the anatomy of handmade cowboy boots.
Take a gander!
Boots won't do you any good if they don't fit! We want to make sure you get boots that fit perfectly. To get the right sized boots, start with your current shoe size.
Most handmade boots will fit just like a dress shoe, but each boot maker has their own unique fit. We put together this handy guide for you to keep in mind how each brand does things differently.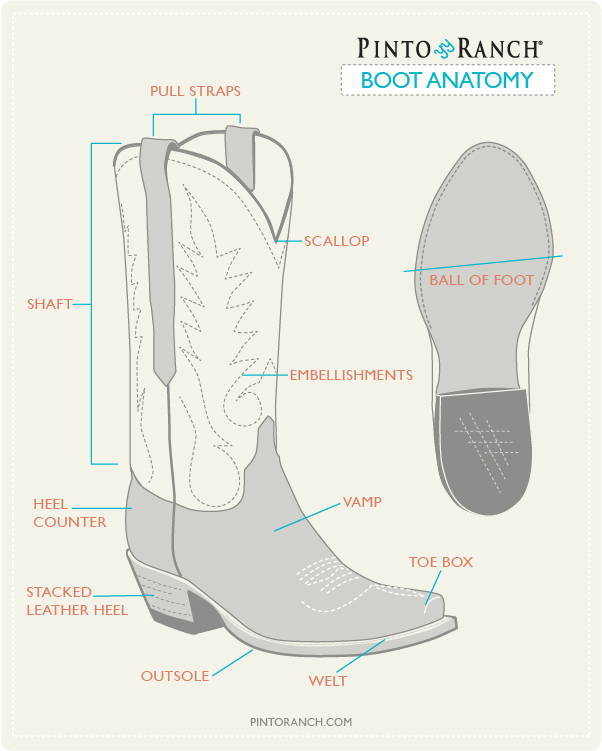 ---
---
Determine Your Boot Width
Next, determine the width of the boot you need. Typically, most people wear the same width as their normal shoe size.
Women's Cowboy Boots are typically sized in A, B and C widths.
A = Narrow
B = Medium/Average
C = Wide *
* Our women's collection from Stallion are all C width because the Stallion last is narrow. So in this brand, a C is considered Medium/Average.
Men's Cowboy Boots are typically sized in B, D and EE widths.
B = Narrow
D = Medium/Average
EE = Wide
Not so Fun Fact: Our feet get wider with age and weight. This can change the size/length as well as the width measurement of your foot. This also means the boots you bought 10 years ago might not be the size you need today. Feel free to call us and talk to our boot experts if you have any questions!
Check out the Cowboy Boot Size Charts page for more general information on fit and sizing.
---
High Foot Arch?
We suggest a boot by Stallion Boots as they tend to have a looser instep and the Stallion Zorro Bootsfeature a zipper for easy entry.
Two Different Sized Feet?
60% of people have one foot bigger than the other. If this is you, we suggest matching the size of your larger foot. Using a cushioned insole or thicker socks will make up the difference for the smaller foot.
Flat Feet?
For our flat-footed friends, Roper boots will be the most comfortable. Ropers are made to fit more like a shoe with a low walking heel and round toe.
Athletic Calves?
All calves are not created equal. Lucky for you, we have many shapes and sizes. A Roper style, Stallion Zorro or any boot shorter than the traditional 12" shaft height should do just fine. We can also put the boots on boot stretchers to stretch the shaft, but only by about 1" wider. Any more stretching may hurt the boot.
Still have questions? Please give us a call to speak with one of our boot experts at 800.393.8001.
Found the perfect fit? Share how you're styling your new kicks with us on Instagram with #WesternWearsAnywhere.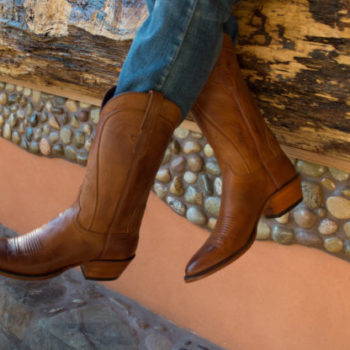 We believe the right fit is important. Pinto Ranch will cover the exchange shipping on your boots until you find the right size. And if you're still not happy, we'll cover the return shipping as well… no problem! For more information see our easy return policy.
comments powered by

Disqus
---