Posted by Pinto Ranch on Oct 31st 2018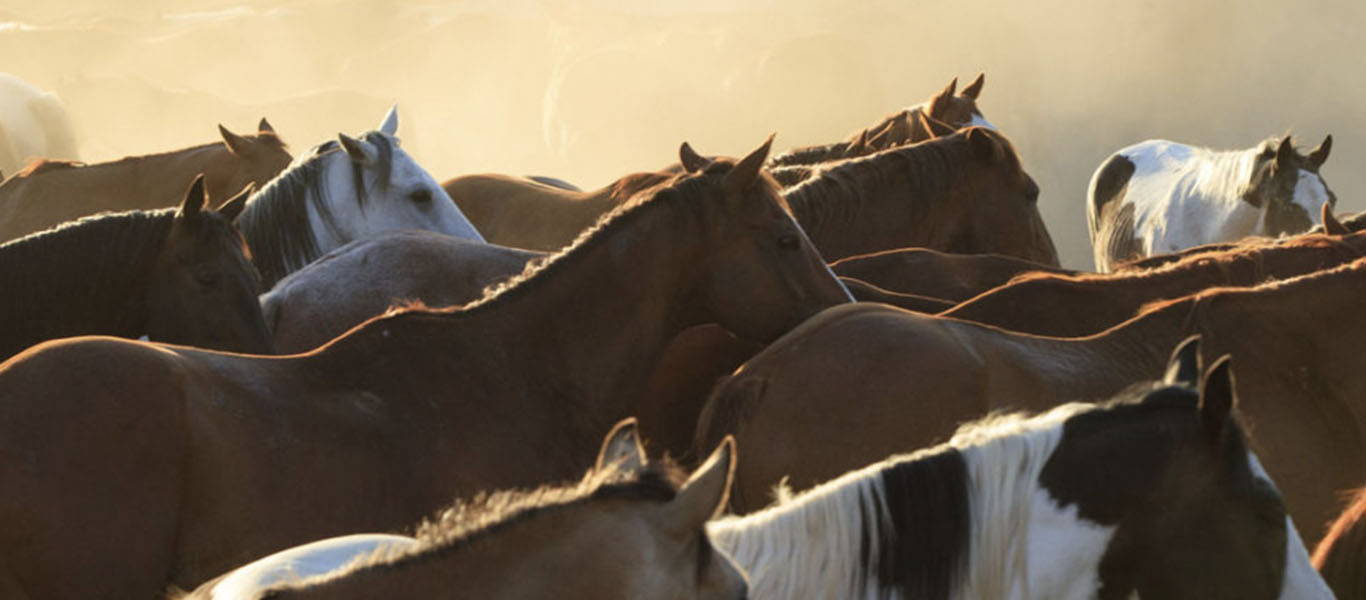 There's a place in the United States where the spirit of the West lives on; a place where cowboys continue to ride the range and vast landscapes and star-filled skies seem to go on forever. And while such places could go by a variety of names, this country-loving girl simply calls that place Wyoming.
With nearly 98,000 square miles of wide-open spaces that are home to numerous guest ranches, real-life cowboys, small-town rodeos and some of the friendliest folks you'll ever meet, it's no wonder that Wyoming has garnered the nickname "the Cowboy State." During the summer months, Wyoming's cowboy season comes alive and the spirit of the West can be felt from Jackson in the northwest corner to Cheyenne in the southeast corner.
To help you make the most of your time in our stomping grounds, we've rounded up the best places to get your country on and cowboy up in Wyoming.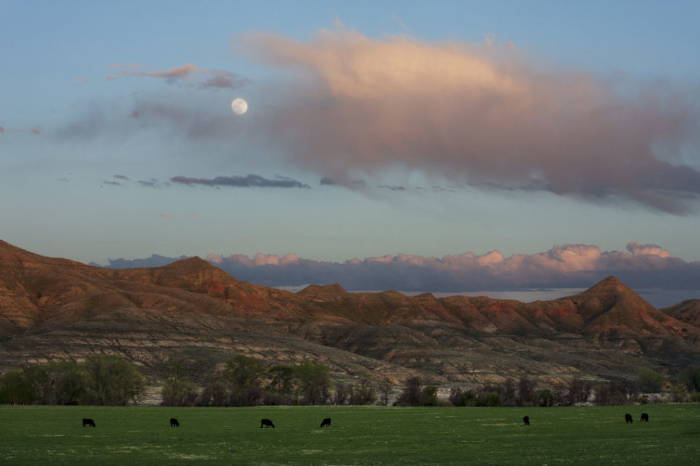 PHOTO: Hole-In-The-Wall Johnson Country, WY via Wyoming Office of Tourism
Founded by one of the original wild west cowboys—Buffalo Bill—Cody is sometimes called the "rodeo capital of the world." Cody is celebrating its 120th anniversary this year and the town is home to abundant western offerings, including The Cody Nite Rodeo (held nightly June 1 – August 31), the Buffalo Bill Center of the West and The Cody Stampede, which attracts cowboys from across North America to compete for big purses.
The Daddy of Em All, Cheyenne Frontier Days
Held every year in late July, Cheyenne Frontier Days is the world's largest outdoor rodeo and features 10 days of events with festivities that include a pancake breakfast, outdoor concerts from headlining acts (this year's performers include Luke Bryan and Jason Aldean), chuckwagon cookoff and a USAF Thunderbird Air Show.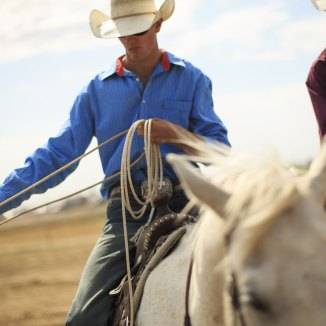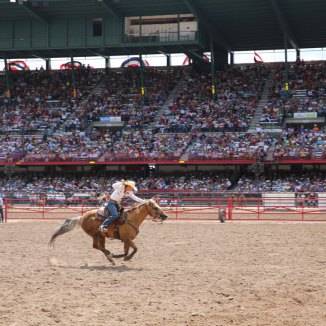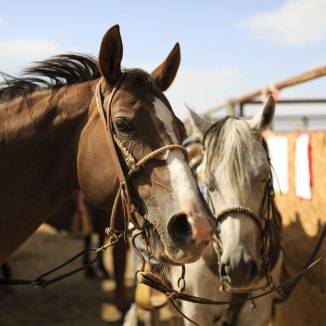 Located at the base of the Bighorn Mountains in Sheridan, King's Saddlery has a longtime family tradition of creating custom saddles. Started in 1946 by Don King, for years the King family has made beautiful saddles complete with flower-style leather carvings—their noted style—before adding ropemaking to their family business in the late 1960s. Travelers to Sheridan are well-advised to stop into King's Saddlery & Museum and peruse their saddles, Indian artifacts, guns and rawhide braid work.
Buffalo, Wyoming—Home of Longmire
The inspirational town behind the setting of Absaroka County #24 in Longmire is the quaint Wyoming community of Buffalo. Lovers of the television series are well-advised to spend some time in Buffalo, where they can spend the night in the Occidental Hotel, stroll the streets of downtown and attend Longmire Days, held annually in July.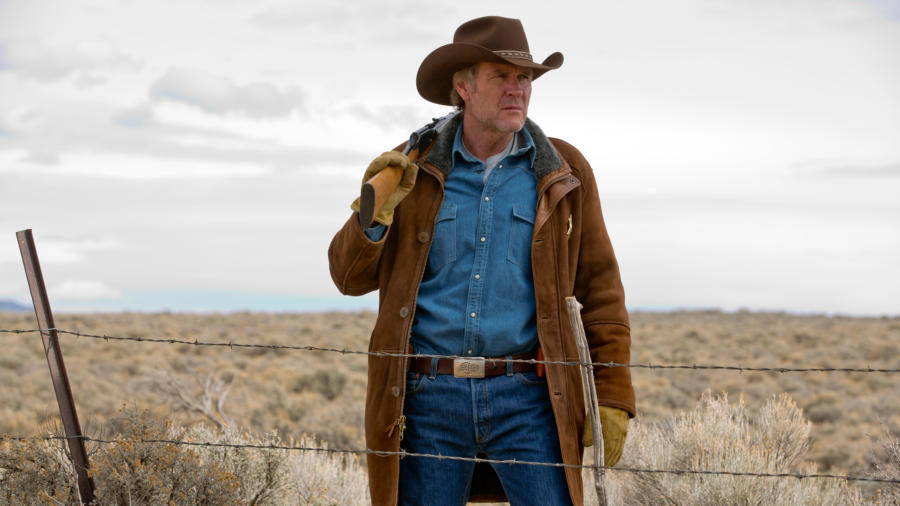 PHOTO: Robert Taylor as Walt Longmire via aetv.com
The Antler Arches at Jackson Town Square
While it's likely the most photographed location in Jackson, the four antler arches found on each corner of the town square are the perfect backdrop to a Wyoming photo-op. A bonus: all the antlers on the arches come from the elk's annual antler shedding from the nearby National Elk Refuge.
Cowboy Up at a Local Watering Hole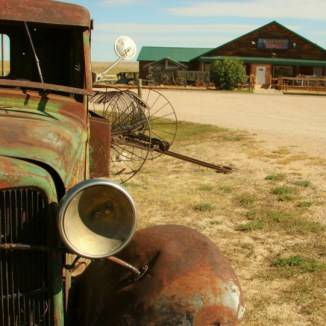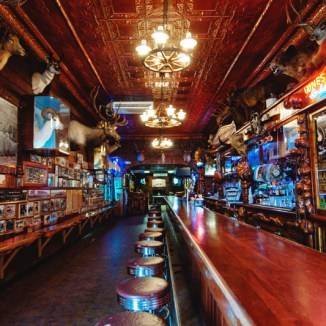 Experience the best in the West by staying at a Wyoming ranch. There are three styles of ranch stays in the Cowboy State—a working ranch, traditional guest ranch or resort dude ranch. At a working ranch, you'll be working alongside the cowboys (and cowgirls) as they buck bales, sort cattle and fix fence. A traditional ranch stay provides a blend of resort and working ranch amenities—you'll have a chance to get your hands dirty (if you want), but you won't be roughing it too much. Wyoming's resort dude ranches offer authentic western activities, but also provide visitors with five-star dining, spa treatments and live entertainment.
For more on planning a trip to Wyoming, visit TravelWyoming.com.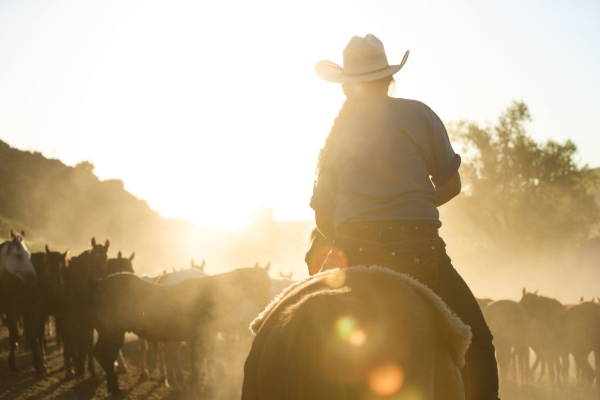 PHOTO: Eatons Ranch via Wyoming Office of Tourism
Who knows the Cowboy State better than those who promote it? For this western travel post we looked to the experts at the Wyoming Office of Tourism. To get your hands on a free travel guide or for questions about planning an adventure out West, please contact the office or visit their website.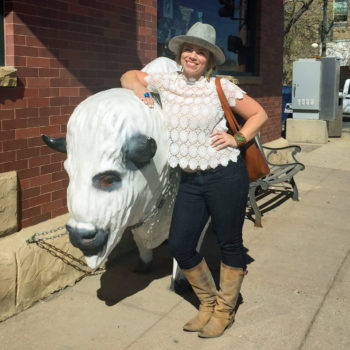 Tia Troy is a native Montanan and a longtime lover of the West. She moved to Wyoming in January 2017 where she's enjoying soaking up all that the Cowboy State has to offer. In her spare time, she enjoys road tripping through Wyoming's vast landscapes, attending small-town rodeos, hiking to back country waterfalls, and watching the Milky Way light up the skies over Devils Tower National Monument. She also shares her Wyoming travels and adventures on Instagram here. #ThatsWY