Posted by Pinto Ranch on Aug 27th 2019
A few things come to mind when we think of this bootmaker from the Valley – delicious, down home South Texas Mexican food, quality, handmade cowboys boots (well, duh), and family. Rios of Mercedes Boot Company has been family owned and operated since 1853. The company was founded by the Rios family from Nuevo Leon, Mexico, and has been with its current owners, Trainor Evans, Pat Moody and Ryan Vaughn, since 1975. This family oriented atmosphere is ingrained in the 160-year-old bones of the company. The average Rios employee has at least 18 years under their belt (or should we say boot) at the factory, and that sure says something about the company culture.
After meeting with Rios back in 2012, we knew we wanted to join the family. In 2013 Pinto Ranch launched an exclusive men's boot line with Rios that combines their hardworking cowboy boots with our fine dress boot style. In addition to the culture, we were impressed with the quality and craftsmanship coming out of the Rios factory. Their dedication to the workmanship that goes into every boot has landed Rios endorsements from rodeo riders to famous musicians and cattlemen.
We caught up with Ryan Vaughn to learn more about the history, their family oriented culture, and why they're so dedicated to their craft.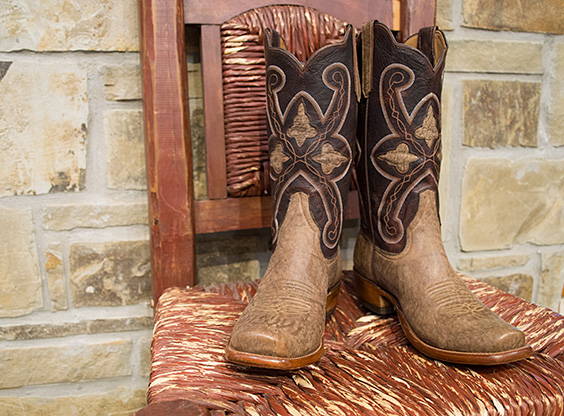 Q&A with Ryan Vaughn of Rios of Mercedes
PINTO RANCH: Why did you decide to go into boot making?
RYAN VAUGHN: The easy answer is, I married into the family. My family's got a chain of auto parts stores and that was always what I was gonna do, but the good Lord had different plans. Trainor (Evans), my father-in-law, was needing to make a move with his production manager at a time when I was a little bit, I guess you'd say searching for exactly where I fit into the auto parts business. Over dinner one night he asked me if I wanted to put in my resume. I was open to trying something different, and little known to me was how exciting it would be and how much I would enjoy the world of boot making and the western industry.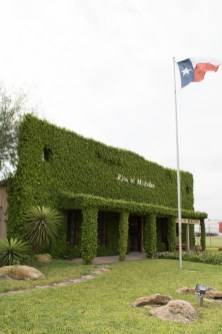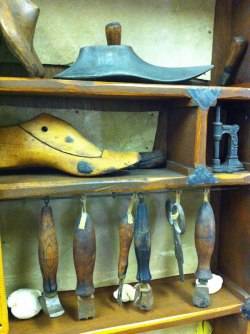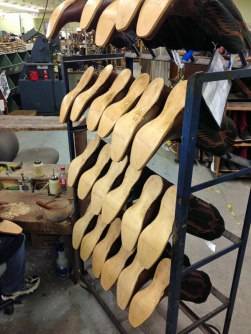 PR: What is your favorite thing about the boot business?
RYAN: It would have to be people. The people in this industry are just really genuine, hardworking, and honest with family owned businesses. It's really nice to call some of my best friends and my favorite people in this world customers and suppliers. It's typically family owned businesses that are just trying to make a living and aren't getting rich off of it; but they're very proud of the products that they have and are wanting to partner with somebody that can provide good quality products. And feeling like we can do things that will help them get better and in turn enable us to employ more people, pay better wages, create, design, and do wonderful things.
PR: Rios has been a family owned business for years. Why do you think that works?
RYAN: I think our retailers really identify with who we are and what we stand for. A lot of what we do is making agreements and doing what we say we're gonna do and we want our retailers to do the same, which are typically family owned businesses. I think also the longevity of the company is due in large part to the fact that Pat (Moody) and Trainor (Evans) have been so dedicated and so honest in their dealings that the reputation of Rios of Mercedes in this industry is impeccable. I think that doing things with integrity has probably brought the business its long tenure.
PR: Rios has made boots for a lot of Rodeo athletes and musicians. Who was the most memorable?
RYAN: That's a tough one. It's not something that we really focus on. I will have to say that Bob Avila is probably the most memorable. He is pretty much the Michael Jordan of the Reining Cow Horse Association and is just a genuinely good guy, and a very smart businessman. He has trained lots and lots of championship horses, rides hard, and is extremely dedicated and hardworking, and really wears his boots hard, so that has been great for research. He is on every other page of most of the industry magazines, so he's just a great ambassador for our product and for our industry as a whole.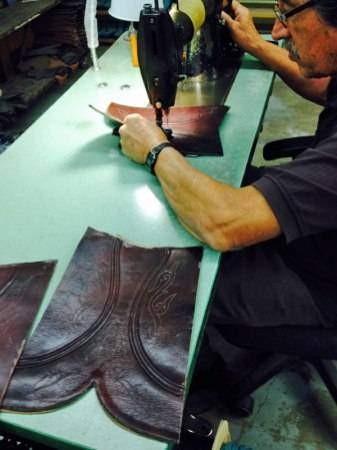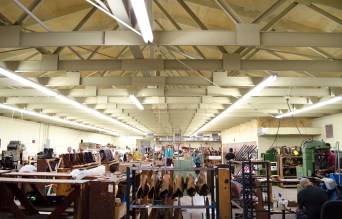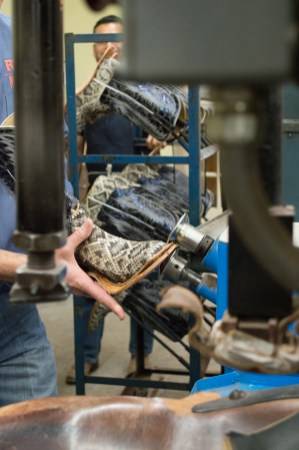 PR: The most unique boots at Pinto Ranch are made by Rios – Pirarucu, Warthog and now a Zebra. How do you decide if a skin or leather is good to use on a boot?
RYAN: The partnerships that we have with our suppliers. They know what we do and who we make boots for, typically that is hardworking cowboys that are going to beat their boots up and wear them hard day in and day out, riding in manure and urine, and so they're very careful about the leathers that they present to us to make sure that they are only leathers that will hold up and be durable. If there is anything that isn't, they make sure that they make that statement ahead of time. So we just really trust that our suppliers are going to bring us good quality products… and those suppliers that don't have sifted their way out. If they don't have their integrity then they aren't in the industry anymore. There's not a lot of manufacturing going on in cowboy boot world in the United States so those that have remained are those that are doing things the right way. There is a big trust factor between the two that the products they're gonna give us are going to wear well and do good.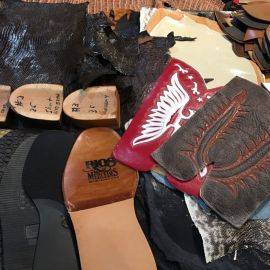 Want to be a part of the Rios tribe? Shop our collection of Rios of Mercedes boots made exclusively for Pinto Ranch on our website at pintoranch.com. Or check our Event Calendar for listings of any upcoming trunk shows. The Houston trunk show season typically falls in February, in September for Dallas, and both locations host Holiday trunk shows in December. Trunk shows provide an opportunity to explore the unique selection of skins from the bona fide Rios trunk and a design a pair from scratch with heel, toe and stitching choices from the Rios Design Book.
Shop Our Collection From Pinto Ranch Today
Whether you're a hard-working cowboy or city-slicker with a flair for western style, you can't go wrong with a pair of handmade boots from Rios of Mercedes Boot Company. We have men's and women's styles online and something for everyone to enjoy.