Posted by Pinto Ranch on Aug 27th 2019
Cowboy boots on the runway? You bet. When top brands and celebrities alike seek out a small-scale American bootmaker, that's saying something! Stallion Boots & Leather Goods has been making luxury cowboy boots and belts by hand since 1980. Their high-fashion masterpieces influence the runways in couture hot spots like Paris, Milan and the Big Apple. Pop culture icons like Ralph Lauren, Dior, Madonna, Tom Cruise and Shakira are just a few of the names that seek out Stallion Boots.
How did Stallion get its start? With $2,000 in his pocket and a perfectly timed 80's cowboy craze that made western 'cool' again (thank you, Urban Cowboy), 23-year-old Pedro Muñoz created what is now one of the last handmade boot manufacturers in the country. Producing only about 70 boots per week, the attention to detail ensures that all Stallion boots are perfectly crafted with the finest materials. We caught up with Muñoz at his shop in El Paso to get the background on these high-fashion boots and find out what sets Stallion apart from the rest.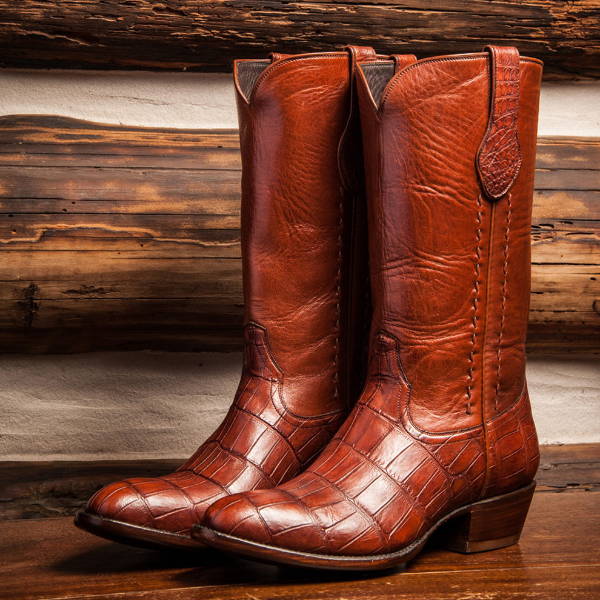 Q&A with Pedro Muñoz of Stallion Boots
PINTO RANCH: Pedro, where were you born? When did you get your first pair of boots?
PEDRO MUNOZ: I was born in El Paso, Texas, and lived both in Guadalajara and Juarez growing up.My first pair of boots were made in the mountains of Chihuahua, Mexico and given to me by my grandfather when I was 6 years old.
PR: How did Stallion begin?
PEDRO: Annette (Vice President of Stallion Boots) and I were married and started selling boots from our house. I was still going to the university and Annette was pregnant with our first daughter. We were struggling financially at that time. I worked in a pharmacy as a tech, and always wore [cowboy] boots. People started asking me about the boots and where I got them, so I decided to learn how to measure, take the orders and go to Juarez to have them made. Annette would show the leathers at our home and I would measure them there. Shortly thereafter, I found a location close to where the factory is now, with two older bootmakers, and we became partners and started Stallion Boot Company.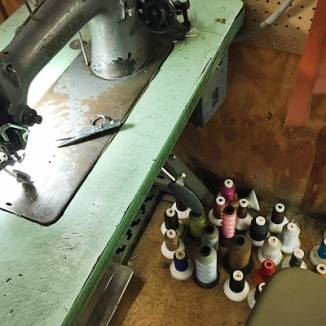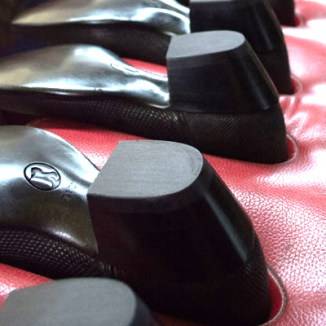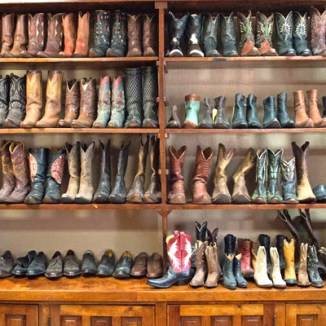 The master artisans at Stallion practice a trade passed down from generation to generation. Their fathers and grandfathers taught them the lost art of inlay work and bootmaking by hand… one of the few remaining crafts from the Old West. That combined with Pedro's designs are what set Stallion apart. Traveling the world for the finest materials, Pedro remains heavily involved in the entire process.
PR: Stallion Boots have unique style. Who or what is your biggest design influence.
PEDRO: Nature and comfort have influenced our boot designs along with feedback from all our customers. We also strive for longevity in the life of the boot.
PR: Speaking of around the world, you've traveled all over to find skins for Stallion Boots. What is your favorite place to source skins?
PEDRO: I have several destinations I enjoy. Europe, Japan, Singapore and South Africa are on the top. Every destination is different, and I learn from the different methods of each location. Increasing my knowledge in how to buy the best for Stallion boots.
PR: When buying skins and leathers, what do you look for?
PEDRO: Good quality and uniqueness. Besides the grading, it's the knowledge of knowing how to distinguish what is the best quality.
PR: What is your favorite skin or leather? What makes the best boot?
PEDRO: Alligator and crocodile are my favorite. Any good quality tanner and leather or skin is made into an amazing boot by the master artisans we employ.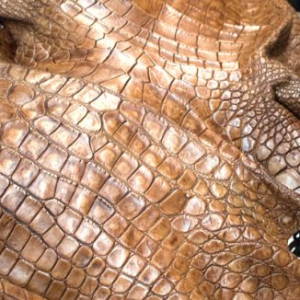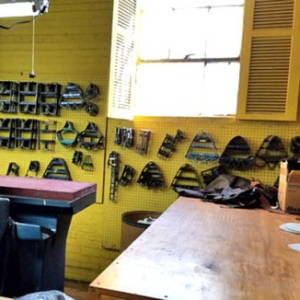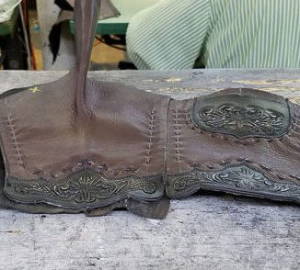 Pinto Ranch is one of only a handful of retailers to showcase Stallion Boots in the United States. With over 36 styles in stock for men and women, Stallion boots are the top of the line in the Pinto Ranch handmade boot inventory. With a design reminiscent of the Old West but made for the modern customer, Stallion boots are leading the way as a fashion accessory across all genres.
PR: We like to call Stallion our high-fashion cowboy boot. Can you tell us a bit about working with some of the big fashion houses?
PEDRO: It's very challenging because of the limited time frame to design for matching outfits for the runway.
PR: What is your favorite pair of boots that you have designed?
PEDRO: My favorite pair of boots I designed is the Zorro.
Pinto Ranch carries the Zorro style, a zippered ankle boot for men and women in calf, gator and full-quill ostrich – one of our best sellers!
PR: If you could design a pair of boots for any famous person… who would it be and what would the boots be like?
PEDRO: We have designed and custom-made for several famous people, and we have enjoyed doing so for every one of them.
For a complete list of famous people who are wearing Stallion Boots, click here.
PR: What is your favorite thing about being in the boot business?
PEDRO: Meeting boot aficionados around the world and designing their next favorite pair.
PR: What do you hope the future holds for Stallion Boots?
PEDRO: That we maintain our standards of quality and service, and that we can teach some of the next generation the craft of boot making so it will not become a lost art.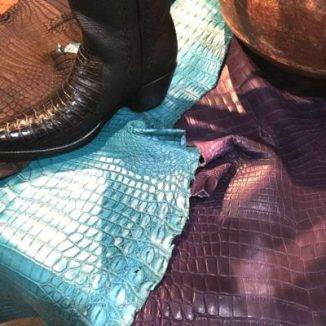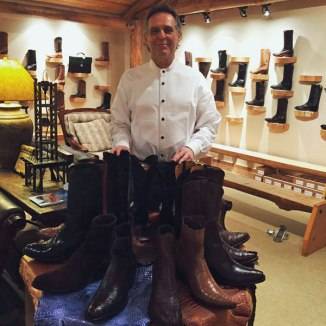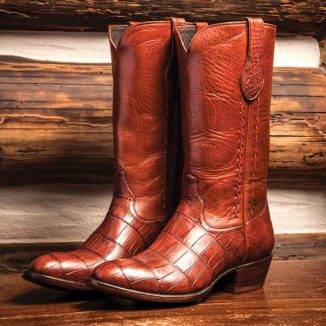 ---
Learn the Secret Behind Stallion For Yourself
Whether you want to add some cowboy-style to your high-fashion wardrobe or you want to take boot-wearing to the next level of luxury, Stallion boots are the way to go. Shop our collection of Stallion boots exclusively handmade for Pinto Ranch on our website at pintoranch.com. Or check our Event Calendar for listings of any upcoming trunk shows. The Houston trunk show season typically falls in February, in September for Dallas, and both locations host Holiday trunk shows in December. Trunk Show events provide the opportunity for you to meet Pedro in-person and let him design a custom boot for you with the unique skins and leathers that he has collected from around the world. At Pinto Ranch we offer both men and women's Stallion cowboy boots and in a variety of different styles and fashions. Learn more about our selection today!