Posted by Pinto Ranch on Aug 27th 2019
If you're a fan of cowboy boots and haven't heard of Tony Lama cowboy boots, you must be living under a rock. The legendary Texas bootmaker got his start back in 1911 and today, the name is synonymous with authentic western boots. Over the years the boot brand experimented with different styles, features and materials. Today, the Tony Lama Signature Series Collection is taking the brand back to its roots – creating true works of art, built by hand with the finest of materials.
To learn more about the collection (and the brand's surprising connection to America's favorite snack cake), we sat down with Rodney Ammons, renowned bootmaker and designer.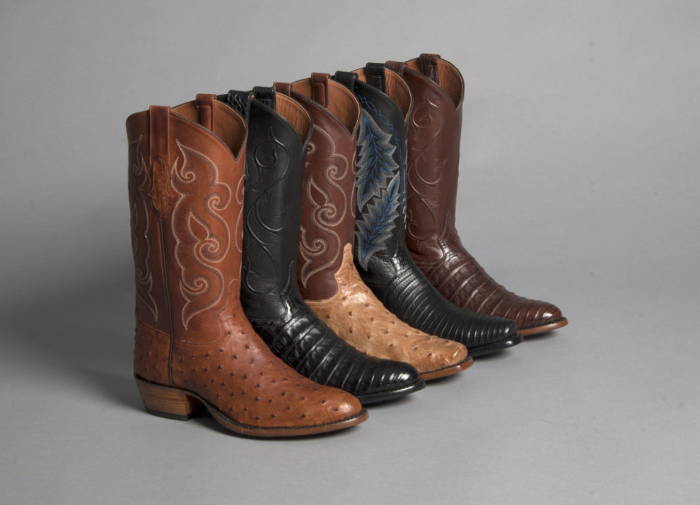 Q&A with Boot Designer Rodney Ammons
PINTO RANCH: What are the most unique boots in the Tony Lama Signature Series?
RODNEY AMMONS: I think the most unique boot in the line, thus far, is the Antique Safari (Spanish Moss) Nile Crocodile with the D (Narrow Square) toe.
PR: A lot of details go into designing each boot style… where do you start? What is the most important component?
RODNEY: We start by selecting the finest, globally sourced leathers available. We use only select number one grade exotics and most of our non-exotics are Italian-tanned, full aniline that have been milled for a soft, comfortable feel. We use all full cow leather linings, full leather channeled-insoles, and all leather components, including piping, side welts, stacked leather heels, and leather outsoles with double rows of wood pegs. The boots are all hand-lasted and meticulously finished by our most experienced, expert craftsmen. Although every component is important; I'd have to say that the vamp leather is probably the most important.
PR: What sets the Tony Lama signature series apart from other Tony Lama boots?
RODNEY: Aside from the leathers and components mentioned earlier and unique styling; the Signature Series boots are all made in our "Premiere Line" (at the factory) where only our most experienced and talented craftsmen work.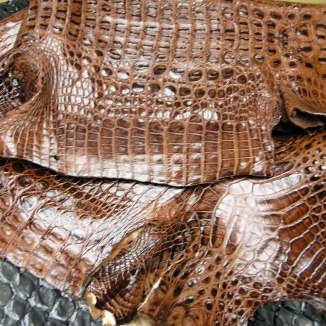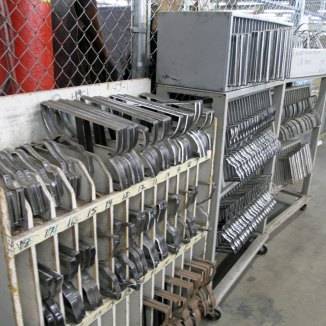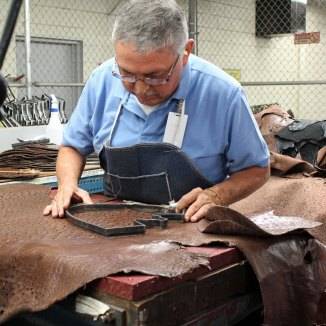 PR: What is your favorite boot in the collection?
RODNEY: My favorite boot in the line at this time is the Black Lizard boot with the E (Medium Square) toe.
PR: What type of person do you see wearing the Tony Lama Signature Series?
RODNEY: This is a guy or (soon to be) gal, who is probably 30 plus years and older and has worked hard, whether it be in school, at a job, a profession or starting and building a successful business, to arrive at where they are today. They have always loved quality and now that they have arrived at this point in their life, they can afford it.
PR: What was your motivation behind partnering with Pinto Ranch to relaunch your Tony Lama Signature Series?
RODNEY: Pinto Ranch's endeavors to preserve the heritage, culture and lifestyle of the American West made us think this could be "a marriage made in Heaven." The beautiful designs and fine handcrafted items they represent is a place we want for our Signature Series from Tony Lama, "The World's Most Recognized Western Boot Brand since 1911."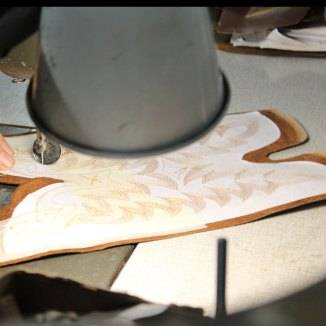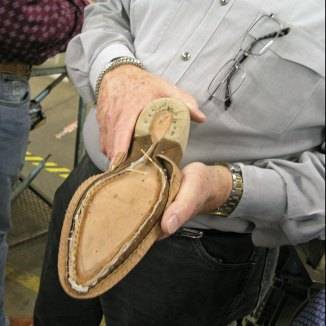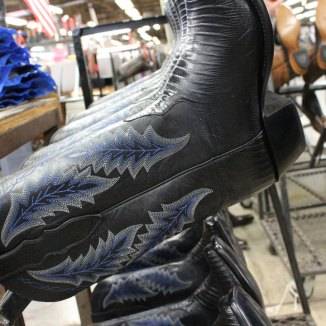 Matt Conable, William Henry founder
PR: A group of Pinto Ranch employees recently visited the Tony Lama factory in El Paso, Texas and each left with a Twinkie. What's the story behind that?
RODNEY: Well, that's kind of a story in itself! So, on one of the recent visits of Pinto Ranch guests to our Tony Lama factory, Monte's (VP of Sales for Tony Lama) flight got delayed and finally cancelled and he had with him some stamped leather Tony Lama notebooks that he intended to give to each of our guests. When it looked as if he might not make it at all, I thought I would have to come up with something quick and as luck would have it, I came across a couple of boxes of Twinkies in our back room. So instead of a notebook that we had planned to place in front of each guest's chair on the table, they now found a Twinkie. After our Pinto Ranch guests arrived and we went through the introductions and a plant tour; we all came back to the showroom and took a seat at the table for some Q&A and discussions. Eventually, someone just had to ask about the Twinkie, so as anyone that knows me very well also knows that I sometimes like to tell a story. And so, the story was that when Tony Lama founded the company back in 1911 in El Paso; the Continental Baking Company started producing Twinkies at about the same time and the Twinkie inventor, Mr. James Dewar and Tony Lama became friends and Tony started giving a Twinkie with every pair of boots sold, or so the story goes, and now it's a tradition that I had to continue with the next group of Pinto Ranch guests. This could be called myth or legend?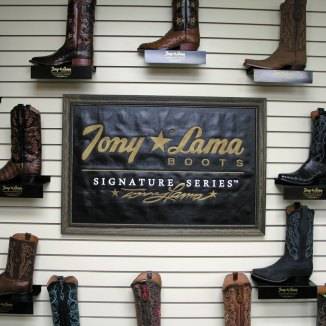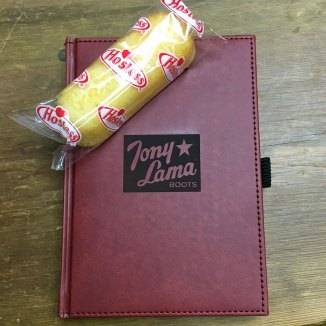 We don't recommend Googling the Twinkie story, as Mr. Ammons says, he's known to tell a story or two. But don't let that fool you, this guy knows his boots!
Get a Pair of Legendary Tony Lama Boots
Check out the new Tony Lama cowboy boot line on our website. Or check our Event Calendar for upcoming trunk shows to meet Rodney Ammons and experience the collection in-person.
---
Shop Cowboy Boots & Accessories at Pinto Ranch