Posted by Pinto Ranch on Oct 31st 2018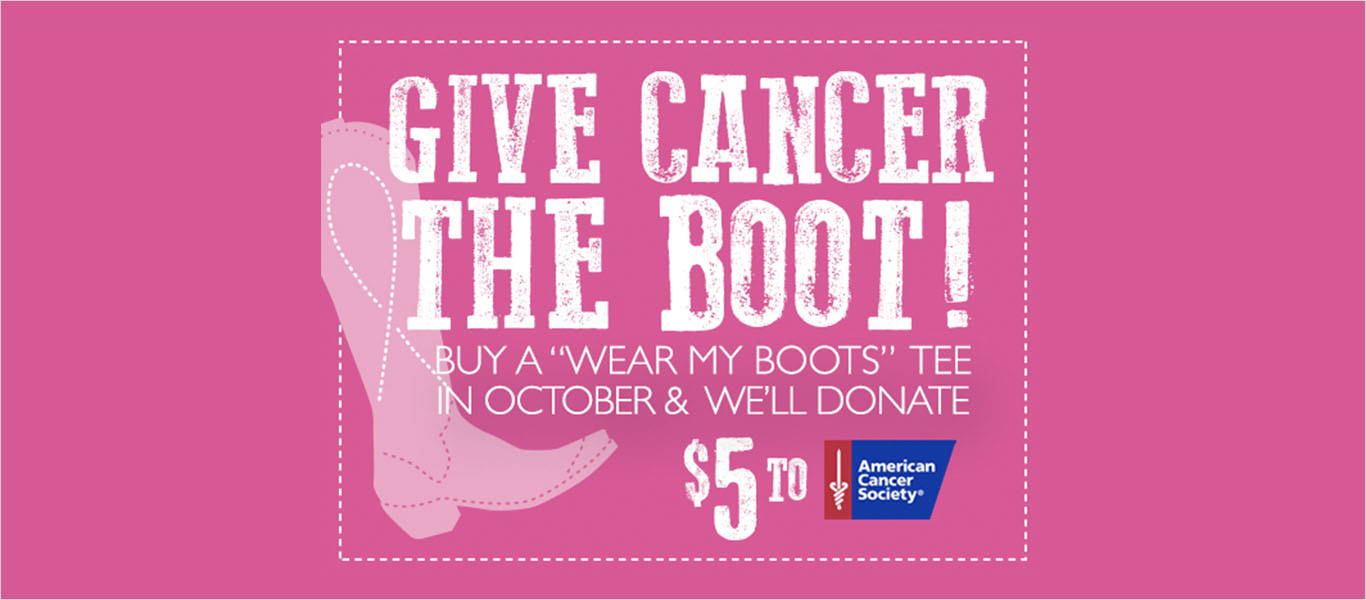 Join Pinto Ranch to help give cancer the boot!
SHOP NOW to show your support and cowgirl attitude, because "If I can't wear my boots, I ain't going!"
The American Cancer Society has a presence in more than 3,400 communities across the country and is the only organization available 24/7 to help people touched by cancer. Donations help ACS seek better ways to prevent, detect, and treat breast cancer, as well as provide help and hope to people facing the disease.
In the United States, a woman has a one in eight chance of developing breast cancer in her lifetime. That is one of eight mothers, wives, sisters and friends. Not to mention one in 1,000 men will be diagnosed.
Cowgirl Justice Pink Wear My Boots Tee
Tips for Early Prevention:
3. Get a mammogram. To find a certified mammography center in your area, visit the FDA website. Early detection can help find cancers when they're small and haven't spread, thus easier to treat with better outcomes.
Let's kick in, go pink and raise breast cancer awareness!