Posted by Pinto Ranch on Oct 30th 2018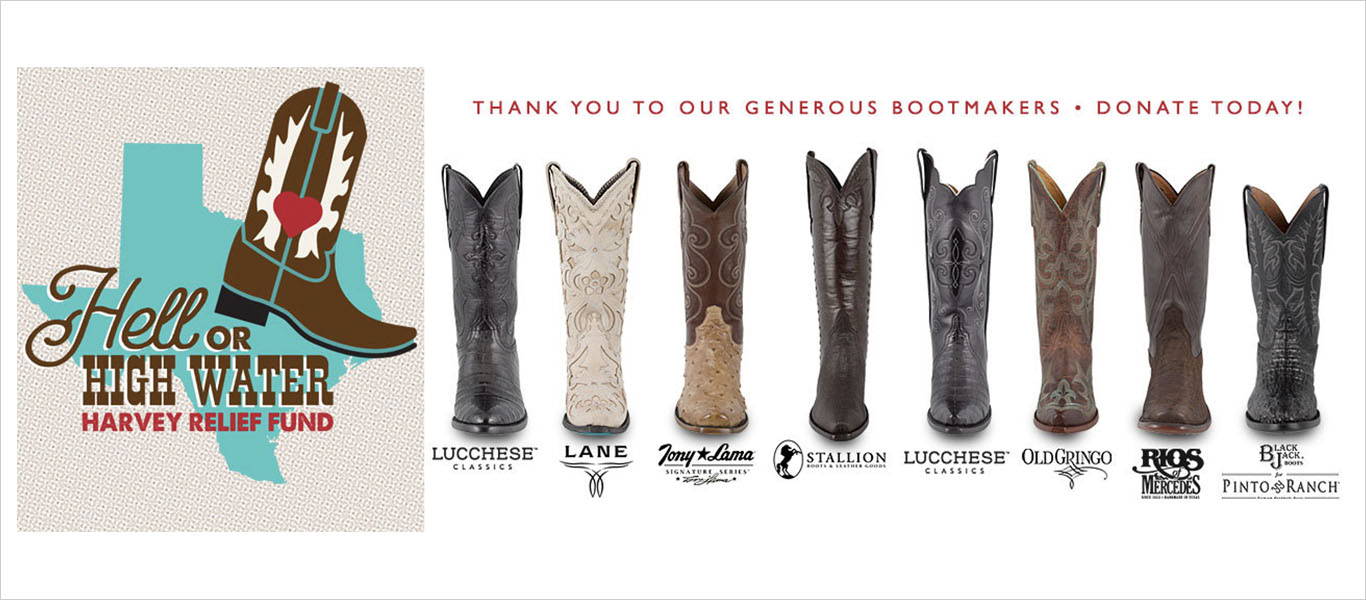 When it comes to hard times, Texans pull themselves up by their bootstraps! In the last week, we have been humbled by the relief efforts of everyone around the great state of Texas and our nation. The devastation wreaked by Harvey on the Texas Gulf Coast strikes us close to home as our flagship store and corporate office are located in Houston. Along with our generous boot makers… Lucchese, Stallion, Rios of Mercedes, Old Gringo, Lane Boots, Black Jack Boots, and Tony Lama… Pinto Ranch plans to help.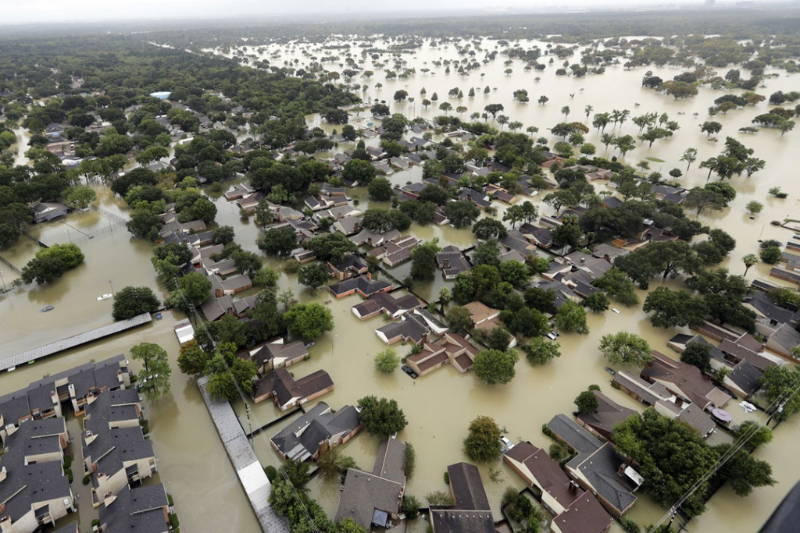 Addicks Reservoir water flowed into neighborhoods as floodwaters from Harvey rose. Photo via wsj.com
To aid those affected by Hurricane Harvey, Pinto Ranch is collecting monetary donations of any dollar amount to help folks in our communities get back on their feet… or back in their boots as we like to say. All donations will benefit the BakerRipley Global Giving Initiative to Rebuild Houston. Formerly Neighborhood Centers, Inc., their efforts together with the City of Houston, NRG and Harris County, opened an emergency shelter at NRG Center to accept up to 10,000 displaced men, women and children. We need your support in this Global Giving Initiative to help storm victims now and for the long-term.
For every monetary donation made at a Pinto Ranch store location or on our website during the month of September, your name will be dropped in the hat for a chance to receive one of these fine handmade pairs of boots. Help us to help those affected by the storm. Please share this with your friends and families, so we can spread the word far and wide.
Pinto Ranch thanks you for your compassion and generosity.
A donation of any monetary value serves as one entry form for a chance to receive one of the donated pairs of boots from our generous boot makers. Recipients will be picked at random after close of business on Sunday, September 30, 2017. The recipients will be contacted via contact information provided with the donation at the point of sale or through the website. The value of the boot may be used towards an upgrade purchase. Terms & Conditions Apply.