Posted by Pinto Ranch on Oct 30th 2018
It's rodeo time again in Houston! Every March locals and out-of-towners from socialites to genuine cowboys get gussied up for 20 days of rodeo-spectatin', carnival-goin', corn-dog-eatin', livestock-buyin', concert-watchin', and good ol' western fun. While all those to-do's sound like a fine time, you can't go to the rodeo in grandpa's cowboy hat and boots. Rodeo-goers are expected to make a fashion statement in exotic boots, the finest hats, and maybe a rhinestone or two. To get your wardrobe rodeo-ready, Pinto Ranch hosts five weekends of rodeo trunk shows from the best boot makers at our Houston flagship store. All trunk shows are Saturday from 10AM to 6PM.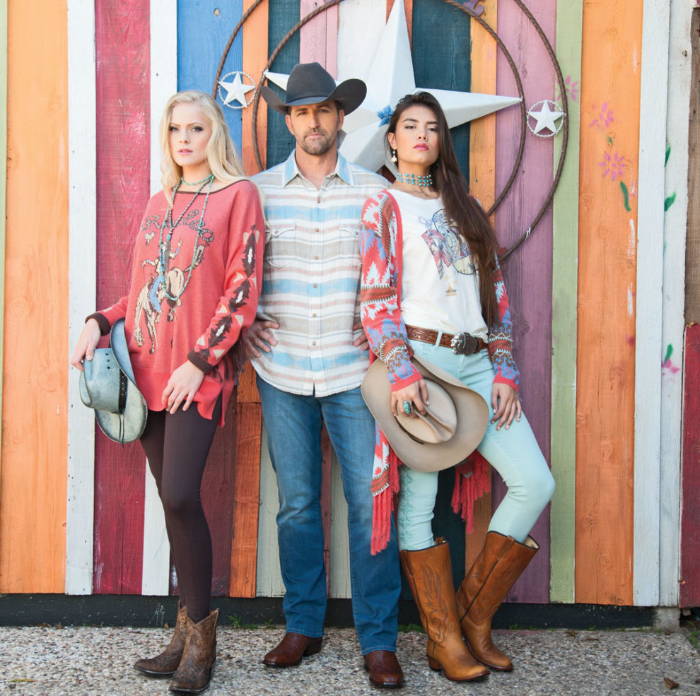 Pinto Ranch Houston Rodeo Trunk Show Calendar
Old Gringo and Double D Ranch Boots | Saturday, February 3, 2018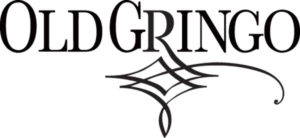 with Special Guest Designers: Christina Greene Jewelry and Kulu Handbags
In the market for something on-trend and the right amount of cowgirl swag? Then don't miss Old Gringo Boots known for their unique designs featuring embroidery, Swarovski crystals, studs and more. And now with their line designed by Double D Ranch, there's even more cowgirl cool style to discover with Old Gringo. Shop our in-stock collection or special order from the Old Gringo warehouse and get your new kicks just in time for the big event!
Plus, one of our favorite Houston jewelry designers is back in-store this trunk show season. Christina Greene brings in her favorite styles and new designs with colorful natural stones in unique settings. Find a the perfect piece for your Valentine or for yourself.
Shop hair-on-hide, genuine crocodile, python and more from Kulu Handbags. Find the perfect clutch, tote or accessory from this exotic collection all handmade in Southern Africa.
---
Black Jack Boots for Pinto Ranch | Saturday, February 10, 2018
with Special Guest Designers: Hide & Chic Shop Handbags and Aspire Accessories
Black Jack Boots is one of the newest members of the Pinto Ranch boot inventory. Our private label collection has everything you need in a handmade boot offered a great value. During the trunk show event, meet the owners and designers from Black Jack Boots while browsing the new line handmade exclusively for Pinto Ranch. The collection features men's cowboy boot styles in classic smooth leathers and unique exotics, like eastern rattlesnake, hornback caiman crocodile, ostrich, and lizard.
Click through to our Black Jack Designer Spotlight to go behind the scenes at Black Jack's El Paso factory and see why we love this new boot line.
Don't miss two special guests that are new to the Ranch! Hide & Chic Shop Handbags brings colorful and beautifully made hand-tooled leather handbags. Totes, wallets, wristlets and more in vibrant hues for everyday wear.
Aspire Accessories is a brand with a big heart. All leather jewelry and accessories are made by folks with autism and other special needs. The non-profit brand creates unique pieces while providing meaningful work.
---
Rocketbuster Handmade Custom Boots | Saturday, February 17, 2018
with Special Guest Designers: Coreen Cordova Jewelry and Ticklebutton Jewels
Pinto Ranch is the only place you will find Rocketbuster Handmade Custom Boots outside of their El Paso, Texas factory. The owner and designer, Nevena Christi, will be in-store with her amazing art-worthy collection of handmade boots featuring colorful in-laid leathers, hand-painted designs and a few shiny rhinestone styles to boot. Have your foot traced for a truly custom pair designed by Nevena or walk out with a pretty cool pair from our inventory.
After you design a unique pair of boots, meet jewelry designer and charm maven, Coreen Cordova in-store all the way from New Mexico. Work with Coreen to build a one-of-kind necklace or bracelet from her worldly, handcrafted collection of charms, chains, beads, and more.
With fun and easy-to-wear jewelry, Ticklebutton Jewels is your headquarters for everyday layering jewelry made with genuine stones right here in Texas. Pick from the trunk show collections or design a custom piece with the designer.
---
Tony Lama Signature Series Collection | Saturday, February 24, 2018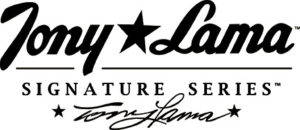 with Special Guest Designers: Gum Creek Boards and W2W Designs Jewelry
If you're a cowboy boot aficionado you have certainly heard of Tony Lama. This El Paso boot maker has been in the boot business for over a 100 years. Today the legacy lives on through the brand's commitment to quality craftsmanship and down-right fine cowboy boots. Browse the latest collection featuring men's boots made with premium exotics, and meet renowned boot maker and designer of the Tony Lama Signature Series Collection, Rodney Ammons.
Curious about the new collection? Learn more and read a fun Q&A with our friend Rodney: Tony Lama Designer Spotlight.
For the first time at Pinto Houston, shop heirloom quality cutting boards from Gum Creek Boards. These end grain cutting boards are handcrafted with designs unique to each board. Upgrade your kitchen or find a gift for the host or hostess with the mostess.
W2W Designs is back at the Ranch with this versatile "wrapped to wear" jewelry collection. Browse ready-made pieces with natural stones and beads or work with the designer to create something all your own.
---
Stallion Boots | Saturday, March 3, 2018

with Special Guest Designer: Hide & Chic Shop Handbags
The finest handmade boots in Texas are made in El Paso by Stallion Boots. Owner and designer, Pedro Muñoz, travels the world in search of the best skins and leathers for this high-fashion boot line. Think American alligator, full-quill ostrich, lizard and more. Meet Pedro at the trunk show and have your foot traced for a truly custom pair. Or shop our exclusive Stallion collection and get fitted to walk out with a handmade pair same day.
Want to know more about Stallion? Check out our Stallion Boots Designer Spotlight featuring a Q&A with Pedro himself.
If you missed it the first time, Hide & Chic Shop Handbags returns to the Ranch with colorful and beautifully made hand-tooled leather handbags, totes, wallets, wristlets and more.
---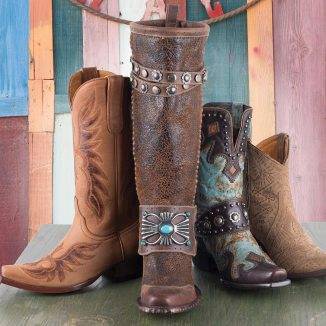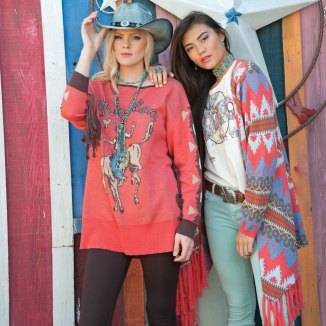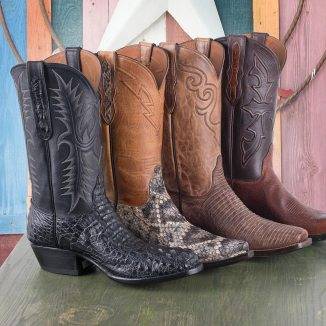 You heard it first here! Five weekends of designer appearances and boot shoppin' fun happening from February 3rd to March 3rd. Pinto Ranch Houston is located just north of the Galleria on the corner of Post Oak Boulevard and San Felipe.
Are you ready to rodeo in your shiny new pair of boots? Let's get social! Share your western style with us using #pintoranch. We love to see Pinto finds around town or out at the Rodeo.
Learn more about the Houston Livestock Show & Rodeo on their website and buy tickets to the upcoming shows! The weekday rodeo starts at 6:45PM with the concert entertainer around 8:45PM and on the weekend 3:45PM and 5:45PM. We recommend getting to the rodeo grounds early to shop, sip, eat, and enjoy the carnival. Then be sure to get to your seats inside the stadium on time to experience the exciting sport of rodeo.