Posted by Pinto Ranch on Aug 27th 2019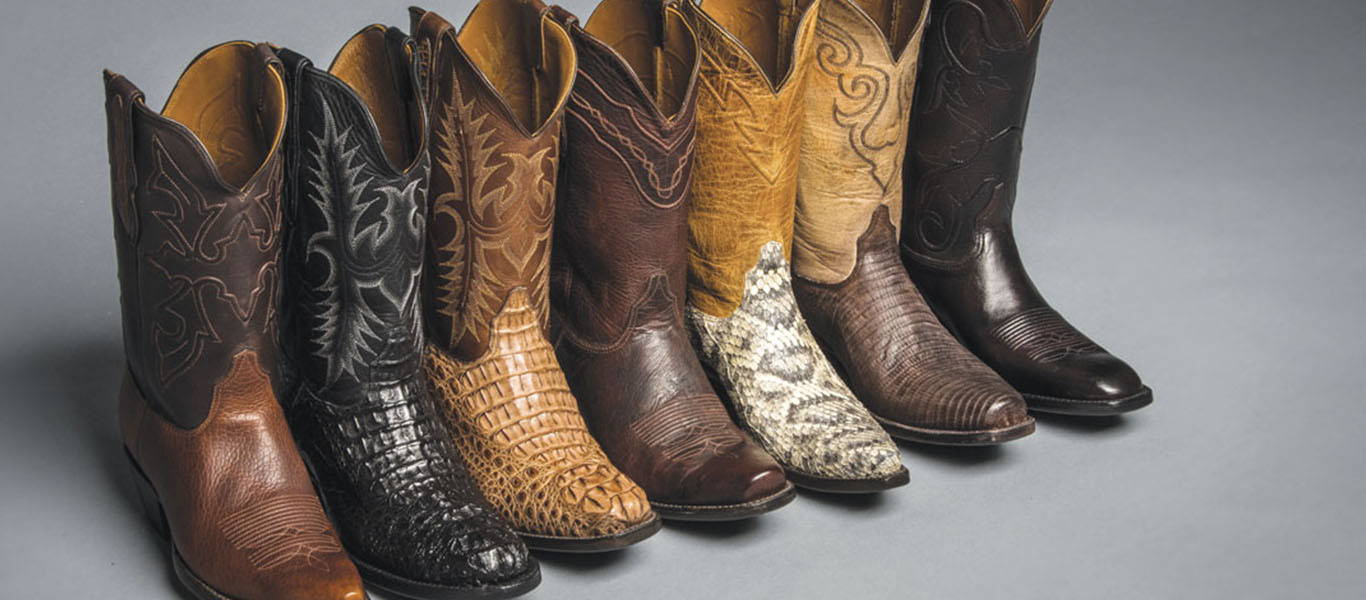 In 2015 Mike Burchett, Merchandise Manager for Pinto Ranch, set out to find the next great boot maker to design a private label handmade boot collection for our stores. After many trips to the boot factories in El Paso, Texas, Black Jack Boots became an obvious choice. The Texas boot maker is a great fit for many reasons. One being the quality and craftsmanship of their boots meet our standards, and two their family oriented culture is so much like ours here at the Ranch.
Over the next year, we designed the initial collection with Black Jack by working with our customers, staff and Black Jack's boot experts. Leathers, trends, toe and heel styles, stitch or cording patterns… so many details to consider! In the end, each style is carefully designed with the Pinto Ranch customer in mind.
Next came the packaging design. We wanted these boots to be something special, so we put together a sleek black logo with a shiny silver boot box. The best part? Each pair comes inside felt boot socks.
And with that, Black Jack Boots for Pinto Ranch was born.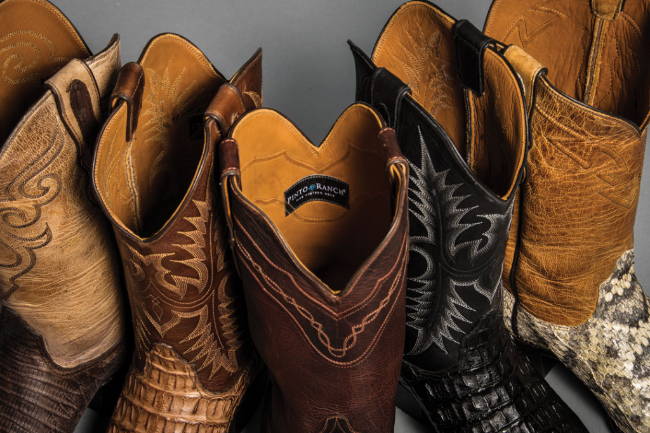 Before debuting this new premium line in our stores we sent our people out West to the Black Jack Boots factory in El Paso to get familiar with the brand.
---
Go Inside the Black Jack Factory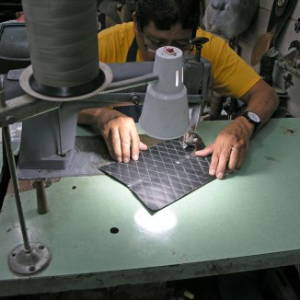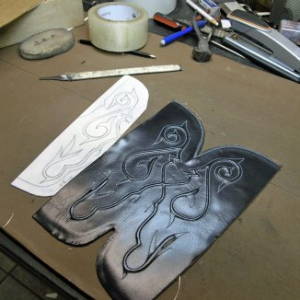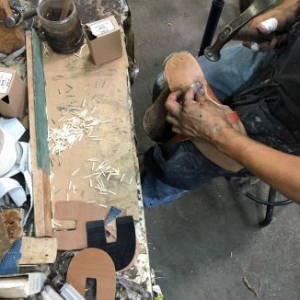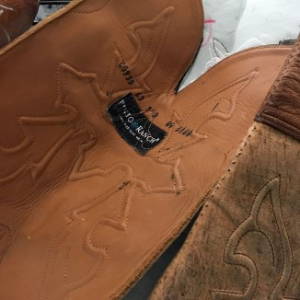 ---
Upon arrival at Black Jack off Interstate 10 and Vista De Oro Drive, we're greeted at the door by Jerry Guerra, the founder and president of Black Jack, and his daughter, Jennifer Guerra, at the front desk. Next we're ushered up to the offices to meet Mark Guerra, Jerry's brother, Sergio Guerra, Jerry's other brother, and Jackie Guerra, another Guerra daughter. Already it's clear that this is a true family operation.
After coffee and donuts, we're invited on a factory tour led by Jerry himself. We start in the leather room that is covered floor to ceiling in fine exotic skins (all hand-selected by Jerry, might we add). Back in the day Black Jack was known as the king of alligator boots producing about 500 pair of alligator boots and belts each week. This brings up a frequently asked question, ever wonder what the difference is in alligator and crocodile? Here's a quick breakdown from Sergio…
American Alligator
This is your highest quality skin with larger, more defined tiles. Alligator is soft and supple but also thick and more durable.
Nile Crocodile
Nile sits right between Alligator and Caiman. From South Africa, this skin is very similar to alligator, but has small calcium deposits that can be seen in the center of the tiles.
Caiman Crocodile
With Caiman the excess calcium is removed to make skin more supple and malleable. This renders the skin much thinner and requires double-lining to make it stronger. You can spot Caiman with smaller tiles and the patterned effect from calcium.
Needless to say, these guys know a thing or two about exotics.
After a short leathers and skins Q&A session, we made a quick stop in the pattern maker's office. Carlos, an expert pattern maker and, you guessed it, another Guerra brother, designs stitch and cording patterns, detailed leather in-lays and any custom designs needed for the shop. While inside his office we spotted a super cool design for a pair of "Come and Take It" boots for the Texas Governor.
Next we made our way into the factory going step-by-step through the production line. With Jerry as our tour guide, no stone was left unturned in the boot making process. From the importance of calf lining to using lemonwood pegs in the handmade leather sole, the quality of the components is second-to-none.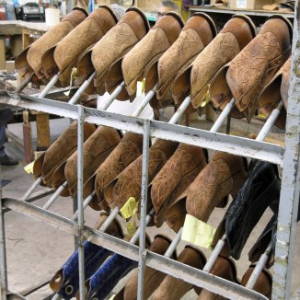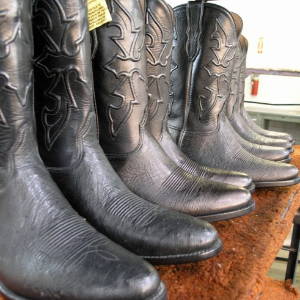 ---
When we finished our factory rounds it was time to hear the Black Jack story. Jerry Guerra grew up in the boot business, a 3rd generation boot maker continuing the tradition from his father and grandfather. From Texas Boot Company in Tennessee and to Lucchese back in El Paso, Jerry learned what it means to make a quality boot. In 1996, he left his long career in the business to go out on his own. Today he maintains the same values that he founded the company on – unwavering quality and customer service. The company takes great pride in making the finest handmade boots using their 100-step boot-making process with only the best grade leathers and findings available from around the world.
"One thing I grew up knowing was the importance of quality. I will not sacrifice quality to get a lower price" - Jerry Guerra, Black Jack Boots Founder and President
---
The debut collection available exclusively at Pinto Ranch, includes 11 premium men's cowboy boot styles in classic smooth leathers and unique exotics, like eastern rattlesnake, hornback caiman crocodile, ostrich, and lizard ranging in price from $495 to $995.
Explore the new premium boot collection online at pintoranch.com.