Posted by Pinto Ranch on Oct 30th 2018
Since 1969, Pat Dahnke has worked and lived what she loves – the country lifestyle, horses and western fashion. While she wasn't born in Texas, she got here as fast as she could! Her artistic line of women's ready-to-wear fashion and accessories embody the romance of the old west combined with her favorite fashion trends. Known as one of Texas' best "Natural Fiber Designers," Pat combines luxurious and colorful leathers, suede, furs, beads, and fringe for her timeless creations that are easy to style and easy to fit. Her collections are the choice of entertainers and rodeo queens, as well as women who value romantic and beautiful clothing. Pinto Ranch is proud to be the premier retailer for the Pat Dahnke Collection – a true Texas treasure.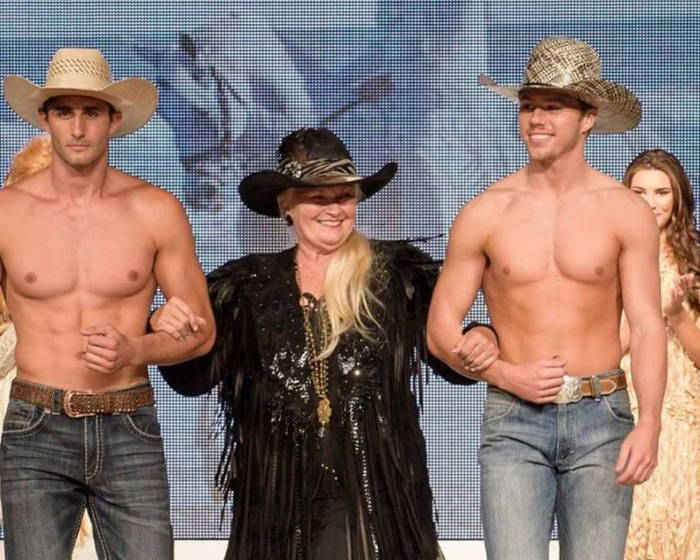 ---
Designer Q&A with Pat Dahnke
PINTO RANCH: How did you get started in the western fashion business?
PAT DAHNKE: I left teaching school and started in as a model working for my husband, who sold ladies ready-to-wear in the Dallas Apparel Mart 49 years ago this spring. Within six months, we opened our first store, and six months later, our second store. For the next 17 years we ran three to four stores, upgrading each store in the west Houston area as money allowed.
PR: Pat Dahnke designs are truly Texan… did you grow up in Texas?
PAT: I grew up in Kansas in a small town, but always loved the country and my grandparents' farm. I got to Texas as soon as I could.
PR: And how has Texas been for you?
PAT: We loved the ranch lifestyle, everything seemed perfect with three kids, and a thriving business. Then the oil crunch of 1983 struck. Sales plummeted. Our 2-year-old was diagnosed with cancer – Neuroblastoma. It was the hardest year of my life. Sold two of three stores, the ranch, a belt design business, buried a child after living seven months at Texas Children's Hospital, and got a divorce. Not being able to sleep, I started designing full-time and creating leather clothing for the Rodeo Elite.
PR: How did you find inspiration in such a troubled time?
PAT: I got my inspiration from the man above. Relying on that deep spiritual connection gave me strength.
PR: You were named "Texas Natural Fiber Designer of the Year" from 2001 – 2003. What is your favorite material to work with?
PAT: My favorite materials are the naturals. The softest lamb suedes, cool cottons, luxurious silks, beautiful furs, and authentic findings for trims.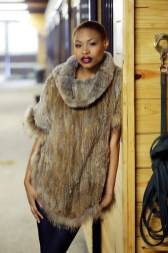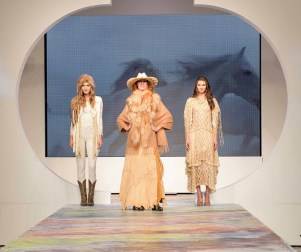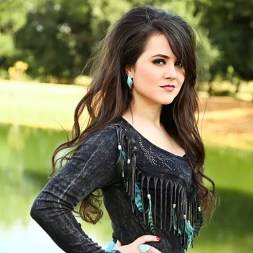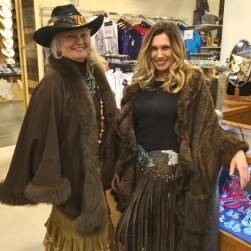 PR: Texas is iconic for western wear. How has Texas influenced you?
PAT: Texas suits me perfectly as I love a little excess, a little bling, the over the top look, all pulled together in an elegant way.
"Western will never die. It is a lifestyle for me. I always wear boots, and usually a hat."
PR: Any other influences?
PAT: I have always thought that women want to look tall, thin and rich. I have always been influenced by old world design, a feminine and ornate touch to the western wear. What are you going to wear to an event – not what you wear to clean stalls. In the 70's and 80's we always dressed to go on an airplane ride or out to dinner or to go shopping. If you are in fashion and want to be followed or to be a leader… dress the part. How can one look up to a lady wearing torn jeans and a wrinkled shirt?
PR: We hear you raise Lusitano and Andulsian horses?
PAT: I have always loved horses, and naturally surrounded myself with others who enjoyed riding also. Tara, my daughter, and I ride the trail rides. This is our 33rd year on the Salt Grass (the oldest trail ride that promotes the Houston Livestock Show and Rodeo every February. See more from this Texas Highways article.) I bought a ranch in Waller, Texas 20 years ago where Tara and I raise horses and clothing.
PR: How would you describe the legacy of the Pat Dahnke Signature Collection?
PAT: We create American clothing that will be tomorrow's cherished antiques. Styles that can be worn forever and will maintain their beauty forever. I hear my customer's stories every day and I am proud. All of my staff has been with me for over 20 to 24 years. There is pride in doing a good job. I love what I do and have a sense of peace as I enjoy a morning cup of coffee watching the fillies play in the fields and anxious to get to work creating the next new item. I have learned to appreciate what we have.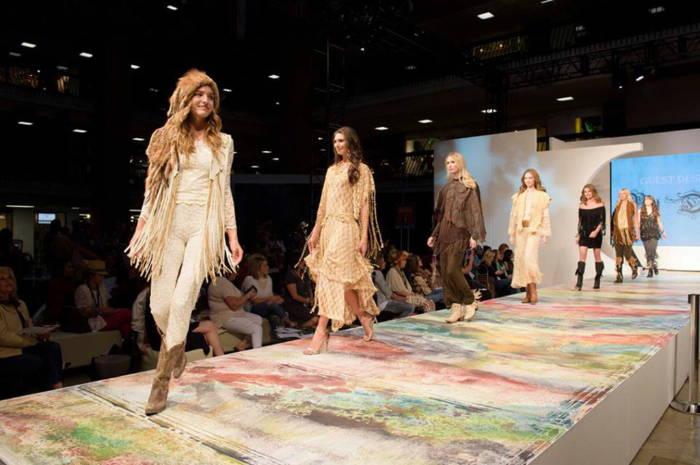 ---
Spice Up your Western Wardrobe with Pat
For a limited time, Pinto Ranch is hosting an exclusive online trunkshow featuring selections curated by Pat herself. These items are available online only through March 20, 2018. Be sure to shop now and get while gettin's good!
Pinto Ranch is proud to carry Pat's unique designs year-round. But because of the one-of-a-kind nature of her apparel, our online collection is limited. To shop our complete collection, visit one of our store locations.