Posted by Pinto Ranch on Aug 27th 2019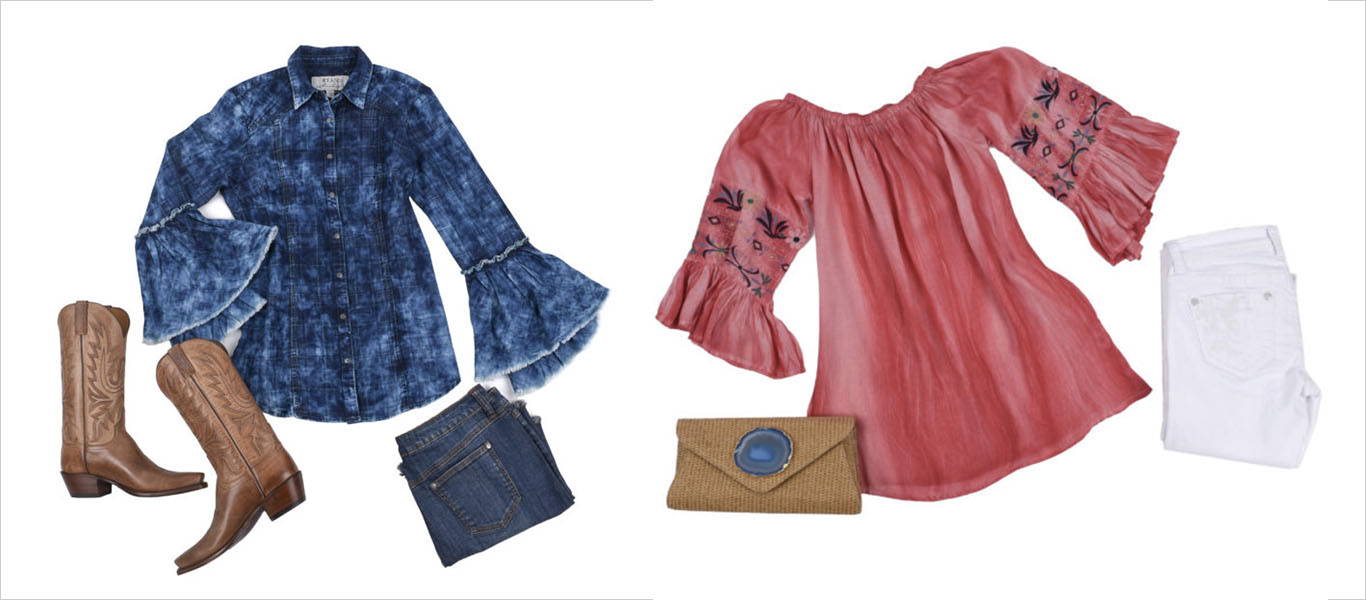 What should be in every It gal's closet this season? Statement sleeves. The big sleeve trend first came on the scene last fall and has carried over into spring like a breath of crisp air. But the statement sleeve is by no means a new movement. A quick look back into the history of women's fashion proves the point. Take 18th century France for starters with Marie Antoinette's extravagant frocks donning elbow-length sleeves finished with frills and ruffles. Then to the wide puffed gigot sleeved ensembles of the 19th century and finally, do we need to be reminded about what happened in the 1980's?
Ladies of the late 1800's in Gigot or Leg of Mutton Sleeves
Fear not, this year's trend is much more subtle and ever so chic. From oversized ruffles to embroidery to what designers are calling a "cabbage" sleeve, showing off those arm coverings is everything. We've rounded up our favorite looks with the statement sleeve trend in mind.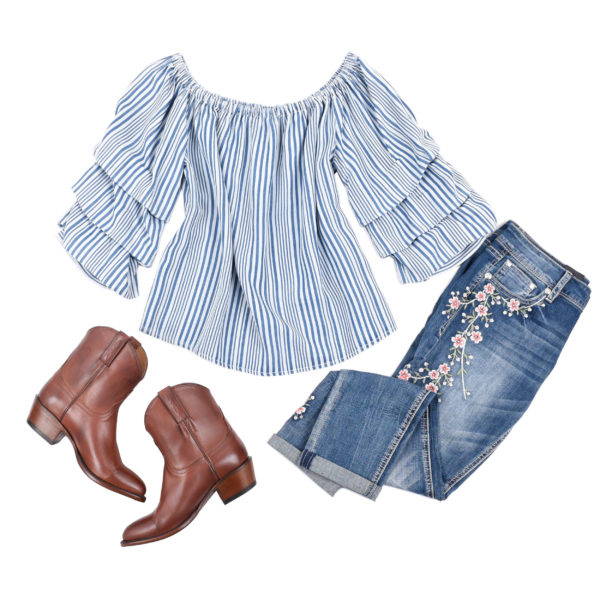 Live your fashion life to the fullest in the newest addition to the statement sleeve category. This oversized sleeve adds structure and style with triple-tiered construction that looks best when worn off the shoulder balancing the billowing sleeve. Go big with cabbage sleeves… or go home.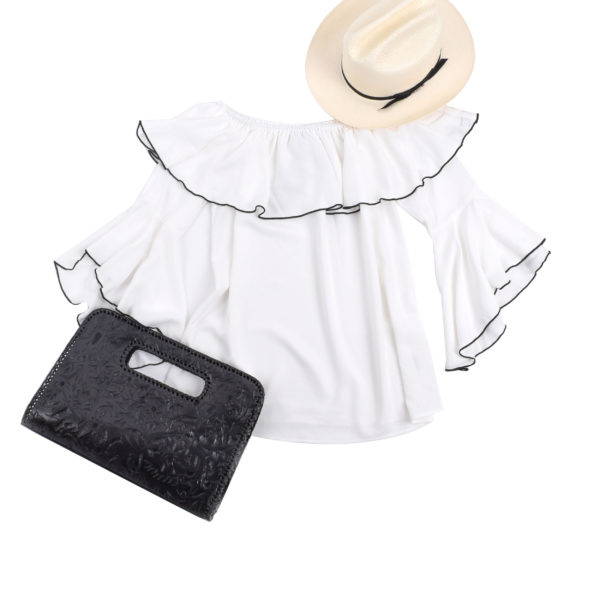 Elegant and chic in a cascading or three-quarter style, the ruffle sleeve is an instant classic. Adding movement and grace to your outfit, this sleeve style can go formal atop skirt or casual over your favorite pair of jeans. Either way, this look is ready to sashay across the dance floor. Tango, anyone?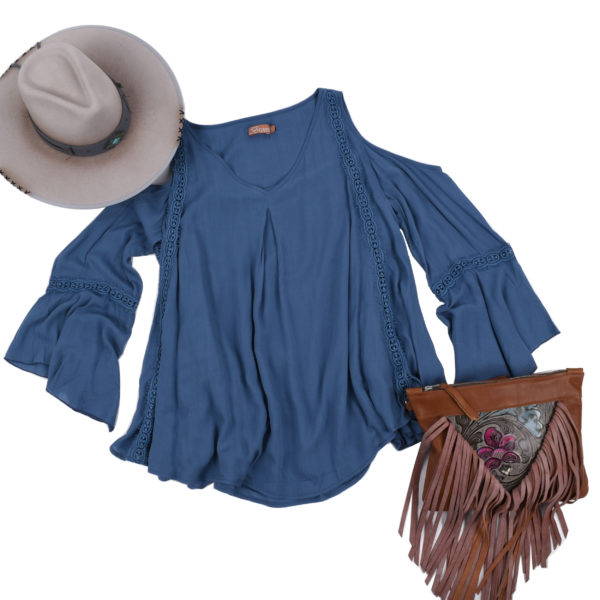 This sleeve style is a fun throwback to the groovy days of the 1970's (bell bottoms not required). Best executed with a crochet detail at the elbow, just before the flare, a bell sleeve takes you from drab to bohemian fab. Be careful when sporting this wide sleeve out to dinner as we've seen a few bell sleeves fall victim to the queso bowl.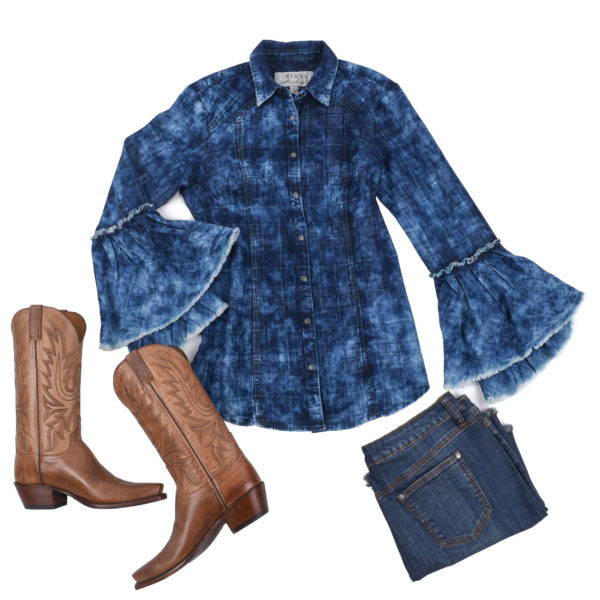 Not one ruffle but two or more, a tiered sleeve has a little more oomph than your average ruffle or bell and makes a bold statement. This sleeve style is characterized by its slimming arm with a layered, voluminous finish.
Everyday Embroidered Sleeves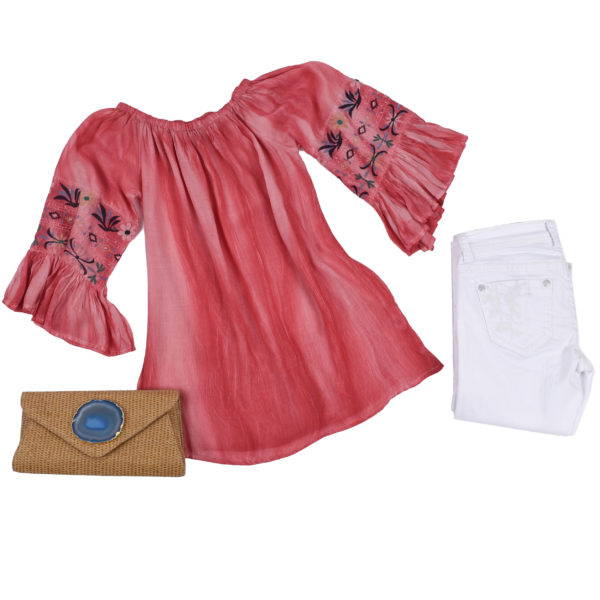 Western fashion is no stranger to embroidery. The colorful stitching is a design staple for any season, but for spring we are loving this colorful floral embroidery popping off a top like arm candy.
The good news is that this trend isn't going away anytime soon, so don't be afraid to invest in a few big-sleeved tops. The Pinto Ranch ladies department buyers recently returned from market and reported the sleeve treatment trend as "all over for fall" (along with the color PINK! Yes, pink for fall… but more on that later).
Just remember when wearing an oversized sleeve, you can tone down the accessories and let the sleeves do the talkin'.
Share your sleeve style with us on Instagram tagging #westernwearsanywhere. Don't be shy, show some sleeve!