Posted by Pinto Ranch on Mar 14th 2019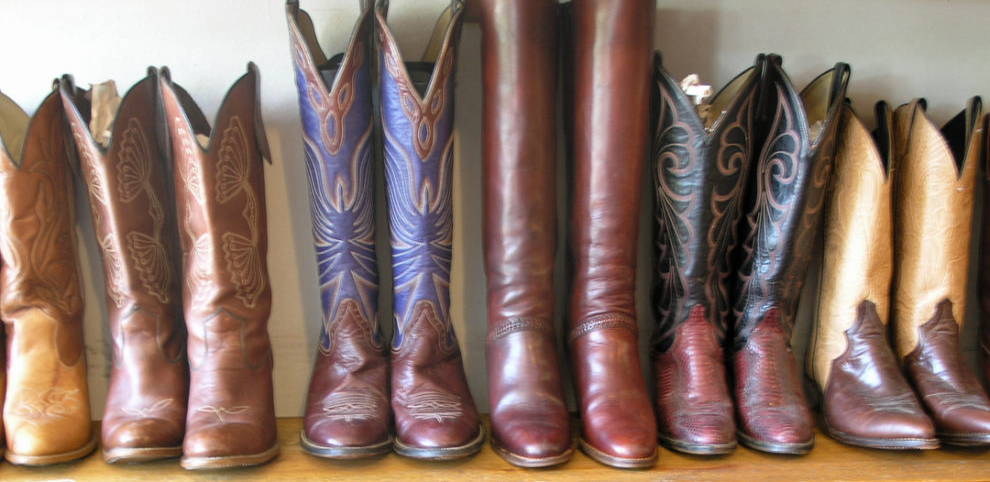 There's nothing better than discovering a unique vintage store around town or on a road trip. Especially when the shop has an awesome collection of vintage cowboy boots. SCORE! We've done some shopping in our day and have a pretty good idea of where you can buy western boots at hidden gems from Houston to Dallas — and a couple spots in between.
---
Our favorite stops for vintage cowboy boots in our home state of Texas
While the list below is not exhaustive, it's a great place start if you're traveling across Texas in search of vintage cowboy boots. Not only will you be able to buy western boots, you'll probably meet some interesting people and see some eclectic sights along the way.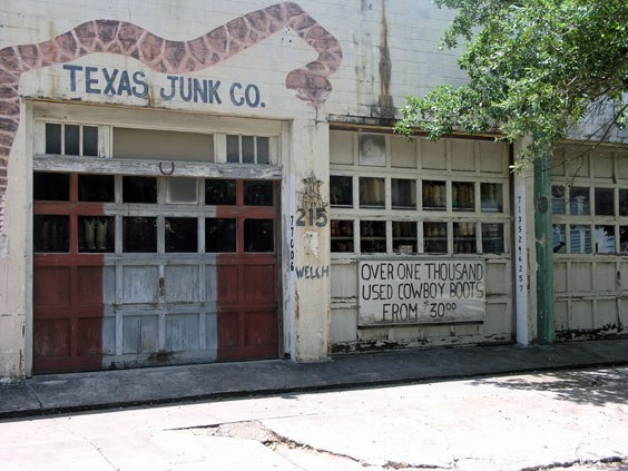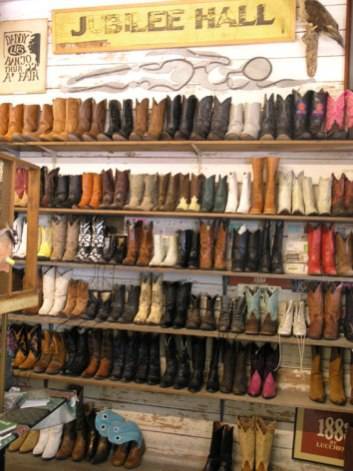 Texas Junk Co. announced that they will be moving to Moulton, Texas in April, so now is the time to visit. This Montrose warehouse is a real treat with used and vintage cowboy boots from floor to ceiling in all shapes and sizes. Prices range from $50 to $200 for well-known brands like Tony Lama, Justin, Lucchese, Corral and more. If you're looking for a cheaper pair for a DYI project, ask about the unsaleable boot closet, but only if you're not afraid of a few cobwebs.
Texas Junk Co. is only open on Fridays and Saturdays from 11am – 6pm (maybe). Visit their Facebook Page to get updates on opening times and the pending move. Find them at 215 Welch Street, Houston, TX 77006.
---
Feathers Boutique, Austin
Located on Austin's tourist central avenue, South Congress, Feathers Boutique has everything you need to be a vintage cowgirl queen. Their collection is carefully curated for the best cowboy boots according to the latest fashion trends. Don't miss the jewelry cases for both costume and authentic accessories that add a fun, bohemian touch to any outfit. Feathers also carries a great collection of leather fringe jackets, concho belts and new and vintage hats.

Feathers Boutique is open daily from 11am-7pm. Find them at 1700 South Congress Avenue, Austin, TX 78704.
---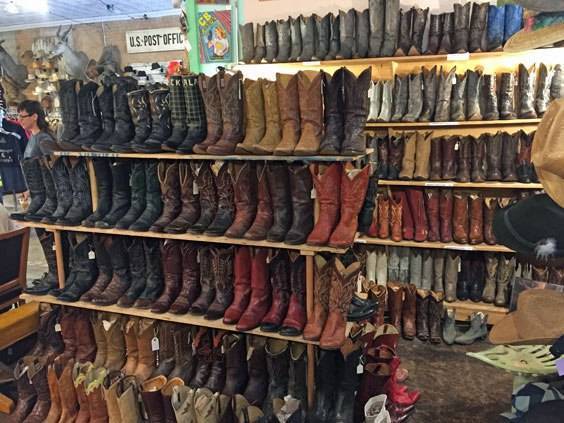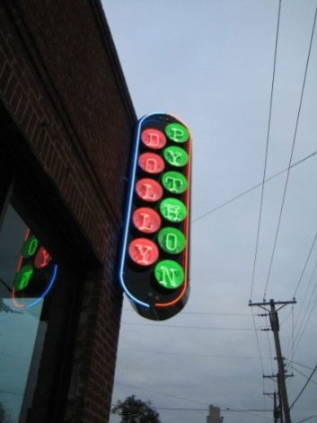 Dolly Python is located in the heart of Dallas in an up-and-coming neighborhood on Haskell Street. Among the displays of unique vintage home goods, you'll find a nice selection of cowboy boots for women and men at very reasonable prices. They also have a good collection of jewelry, both sterling silver pieces and a lot of fun costume pieces to mix and match.
Dolly Python is open Tuesday through Saturday 11am – 6pm and Sunday and Monday from 12pm – 5pm. Find them at 1916 N Haskell Avenue, Dallas, TX 75204.
---
If you've ever driven between Austin and Dallas and spent more time in I-35 traffic than you ever thought possible, you know a good pit stop is a must...especially if you can find some good ol' American made cowboy boots. Make plans to stop in West, Texas (yes, West – comma – Texas) at Style Station. This shop is a funky oasis from the open road and claims to be "home to one of the biggest and best collections of vintage clothing in Texas!" You'll want to give yourself enough time to dig through the tees and western snap shirts, try on a few pairs of vintage cowboy boots, and chat with the friendly owner.
After shopping for vintage western boots, another must-see attraction on this stretch of highway is the popular gas station and bakery, Czech Stop. Czech Stop is a about five miles north of Style Station and is the perfect stop to fill up on gas and homemade kolache goodness.
Style Station is open five days a week on Thursday-Monday from 12pm – 7pm. Find them at 17265 N IH-35 West, Texas 76691.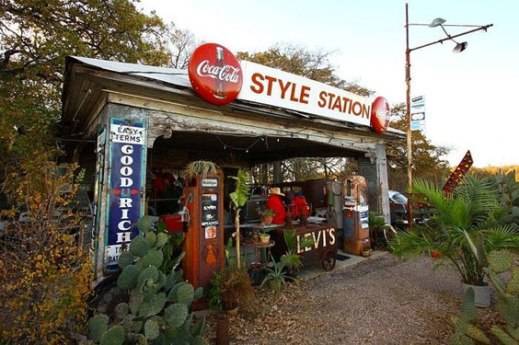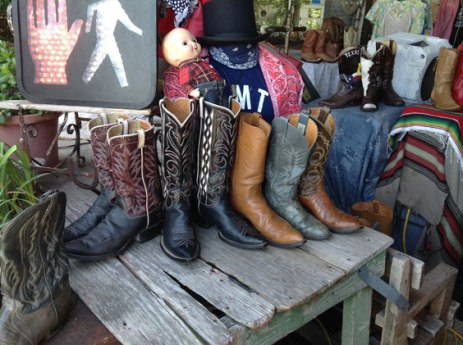 We know there are a lot more good finds out there, so please share the best vintage cowboy boot stops in your neck of the woods in the comments below!