Posted by Pinto Ranch on Oct 31st 2018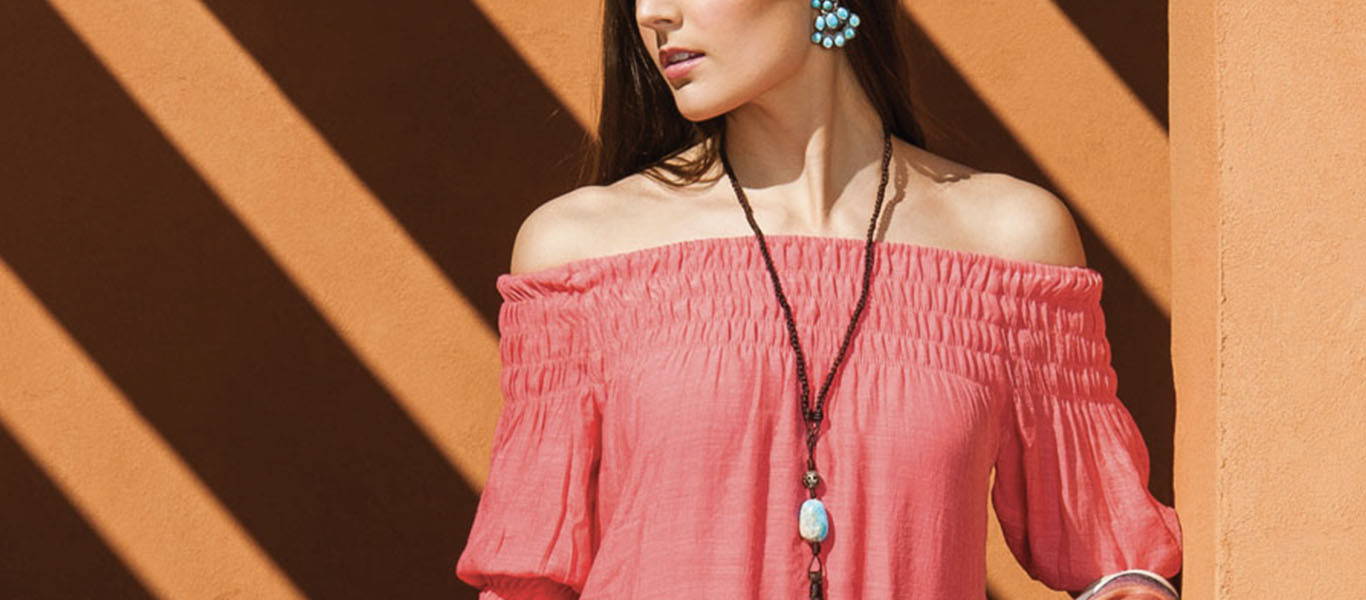 In case you missed it, our trusted Farmer's Almanac tells us that the 2016 summer solstice occurred on June 20th at 6:34 pm EDT meaning that summer is offi5 Awesome Western Trends You Absolutely Need This Summercially here in the good old U. S. of A. It sounds like fine time to get your wardrobe summer-ready with our top five must-have western trends for the season.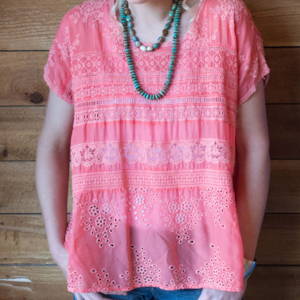 Johnny Was Embroidered Trim Tee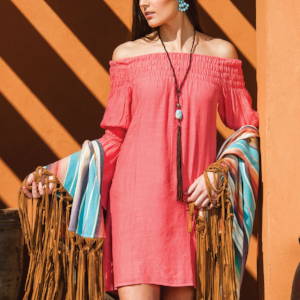 Union of Angels Zuliet Dress
Bold and bright, colorful patterns inspired by Southwest themes add spice and western fashion flair. Santa Fe or Bust! You'll find great travel companions in the serape kimono for day and the bold keyhole dress for night.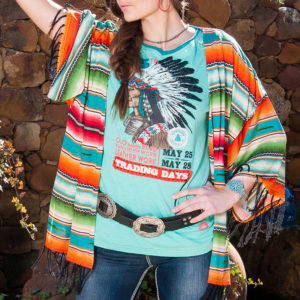 Double D Ranch Serape Kimono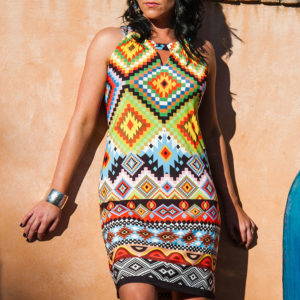 From head-to-head, fringe is still western fashion's IT girl. Show off the fringe in shorts or a mini with Freebird by Steven fringe boots.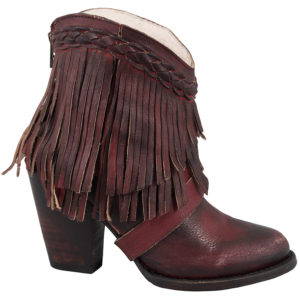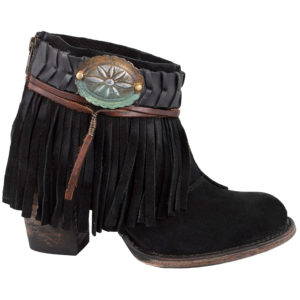 Another 70's trend is making a resurgence this year in tops and dresses. Our favorite off-the-shoulder look comes both ways in the Venus Flower Top and Venus Flower Dress and with boho-chic lace sleeves.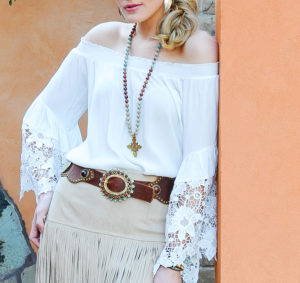 Muche et Muchette Venus Flower Top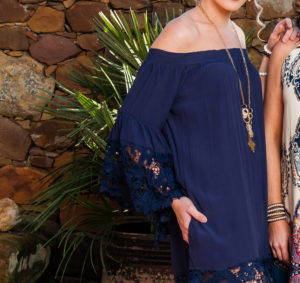 Muche et Muchette Venus Flower Dress in Navy
Not to forget the fellas… our favorite new men's line is all the way from Down Under… David Smith Australia. A new shirt collection that features bright colors and bold prints in 100% cotton. Bonus: all styles are cufflink-friendly.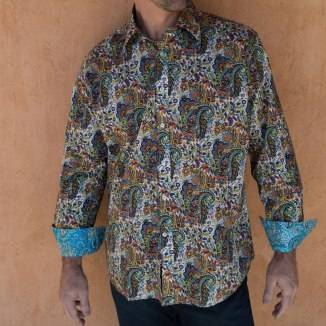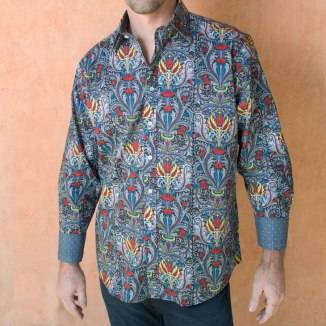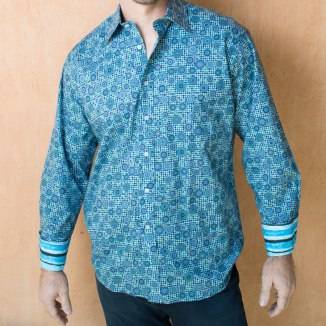 Share your Pinto style with us on Instagram with #mypintoranch.