Posted by Pinto Ranch on Oct 30th 2018
Most people think they know what "western" means. When you hear "western wear," does the image of a 10-gallon hat, cowboy boots, and a big belt buckle pop into your head? It sure does for most folks, and western wear used to only be that way. As with anything in the fashion world, styles evolve, giving in to trends, breaking rules and creating new norms. Even today on the runways, from New York to Milan, you see plenty of western couture clothing weaved into famous names and couture.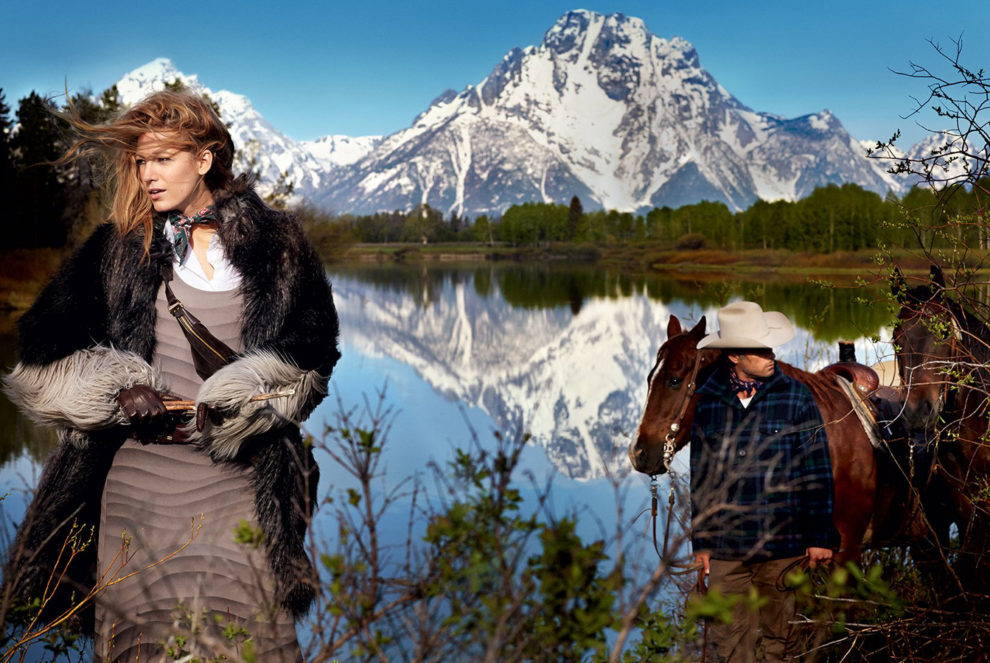 Western Wear is true American fashion and it has come a long way from the utilitarian cowboy boots, hats and blue jeans.
"… America's only indigenous fashion category: Western wear. But even after 150 years, Western apparel is as distinctive and evocative of the cowboy, and all he represents, as it ever was." – G. Daniel Deweese in True West Magazine
This style uniquely shaped its existence in 19th-century American West, and it's that heritage that inspires us here at Pinto Ranch. Honoring the traditions and crafts of the Old West, we bring you the best in luxury goods, many made by hand, while setting the bar for western couture that is truly American style.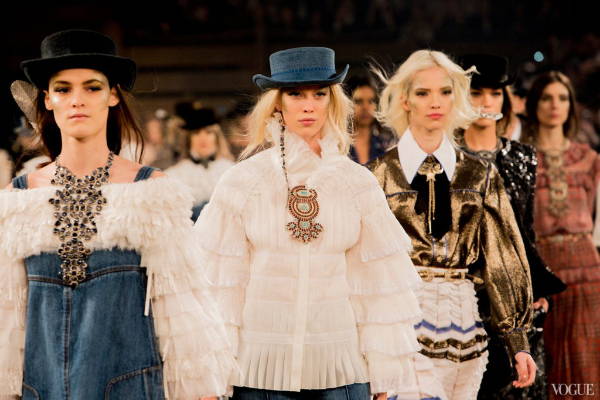 PHOTO: Chanel Métiers d'Art Show in Dallas via Vogue.com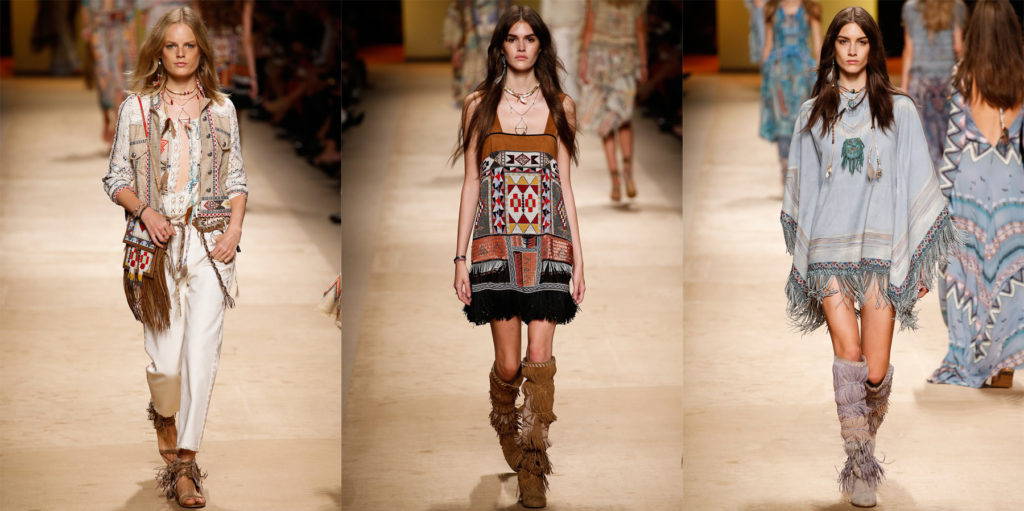 PHOTO: Etro Spring 2015 Ready-to-Wear via Vogue.com
It's not all about the fringe or the giant hat. It's about the spirit, craftsmanship and attitude inspired by the West. Western wears anywhere.