Posted by Pinto Ranch on Oct 31st 2018
The right-hand tool of explorers and makers for generations, knives are a cornerstone of craftsmanship and adventure. These days, with all our comforts and civilized infrastructure, knives are less needed for survival and evolution than they are for making dinner and cutting open boxes we've had delivered to us from across the globe in under 48 hours. Knives have become the tool of the modern maker, the industrious doers of the 21st century. They're a symbol of ingenuity, worn in the pockets of the boot-strapping women and men who get their fingers dirty to find the next big thing, the weekday warriors who burn daylight to make the world run, and the corporate cowboys who cut deals as much as they do red tape.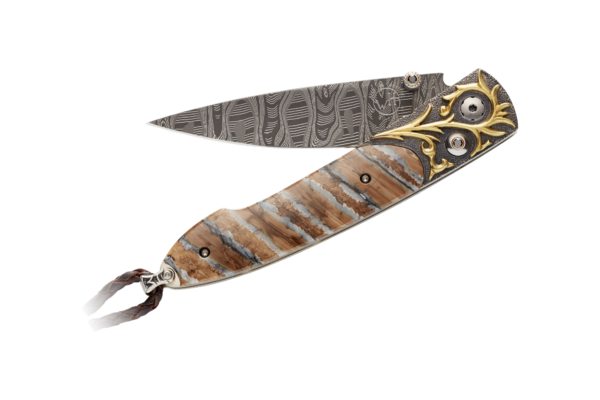 So what's in a knife? A knife needs to be compact, comfortable in the hand, and functional. Where William Henry goes above and beyond is in their character and craftsmanship. Where a pocket knife is for craftsmen, a William Henry knife is for masters of their craft, fully functional symbols of achievement worn and wielded with designation. William Henry knives are beautiful, unique, and crafted with excellence.
William Henry Knives Have Impeccable Form
Founded by Matt Conable, William Henry forges all their knives by hand, creating Damascus steel blades with exotic textures. Crafting Damascus steel is an ancient process that involves stacking layers of metal on top of each other during forging. This process allows smiths to combine materials and create unique and vibrant patterns on the blade.
Many of Conable's designs are totally unique, such as the Monarch Fable. It's common for Conable's knives to feature intricate designs, often carved into exotic materials such as dinosaur bone, mammoth tusk, and gold. Yes, actual dinosaur bone. If fallen into the hands of the wrong scientist, your William Henry knife could be responsible for the re-animation and storage of dinosaurs at some sort of Jurassic Park.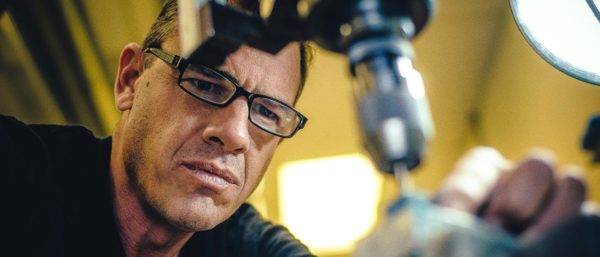 Matt Conable, William Henry founder
Of course, knives are ultimately tools, and Conable's knives aren't just exotic trophy pieces. William Henry knives feature forged and hi-tech materials like titanium, carbon fiber, and kevlar. For more than twenty years, William Henry has been making rugged and practical luxury knives. Is your knife bulletproof? Still, you may not want to bring it to your next gunfight.
Matched by Excellent Function
While William Henry knives are pieces to be cherished, they're fully functional. Lucky for us at Pinto Ranch, we've got our own case of William Henry knives, so we took one out and put it to the test. When it comes to sharpness, the Lancet Golden Age knife we used cut through everything like butter. We tested it on paper, rope, and it even shaved the hair clean off one of our interns.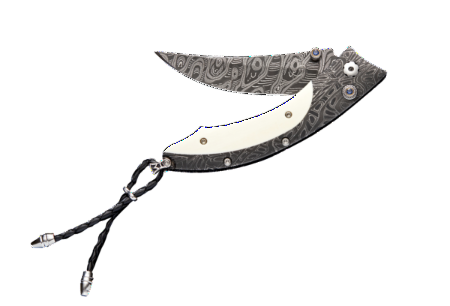 It seems a crime to let such a work of art go unused. We're happy to say William Henry knives, while gorgeous, are practical and sturdy, and are just as at home in the hands of a carpenter as they are framed on your wall. William Henry knives live at the intersection of beauty and function.
Pinto Ranch curates excellence on behalf of our customers and friends. We carry the finest western lifestyle gear and apparel because that's what you're looking for, and we've partnered with William Henry to do so. You deserve a tool that reflects who you are, and where you are in life. Regal, reliable, and understated, a William Henry knife is the perfect gift for the up-and-comers in your life, whether they're a soon-to-be college graduate or a friend getting married. Perhaps it's a gift to yourself, a reward for a life's worth of work and success.